In the academic year 2021–2022, the number of Nigerian students intending to study in the United States of America reached an all-time high.
According to the most recent historical data from OpenDoors, a report on international students and scholars from the Institute of International Education with headquarters in New York, 14, 438 Nigerian students enrolled to study at various universities and colleges across the United States of America during the academic session of 2021–2022. Although this represents 1.50 per cent of all foreign students enrolled in American universities during the same year, it means the biggest number of Nigerian students to do so in the previous 13 years.
The type and location of the university or college, the student's resident status, and the cost of tuition are all factors in the U.S. Private not-for-profit institutions charge an average tuition and fee of $33,230 a year. In contrast, public four-year colleges charge an average tuition and fee of $9,000 for in-state students and $23,000 for out-of-state students.
These fees do not include accommodation and board, books, supplies, and other costs, which can increase the overall cost of attendance by thousands of dollars. Particularly for public universities, the average cost of tuition and fees has been rising for years.
Below is a quick guide to some of the cheapest universities in the USA for international students.
Read also: Number of Nigerian students going to study in USA hits all-time high
City University of New York
Twenty-six distinct institutes make up the public university system known as the City University of New York. Nine thousand international students are listed in the database of CUNY, which is based in New York. Degrees in a variety of fields, including business, computer science, engineering, fine arts, liberal arts, law, biomedicine, and journalism, are available at the undergraduate, graduate, and doctoral levels. It is among the most reasonably priced universities in the USA for foreign students.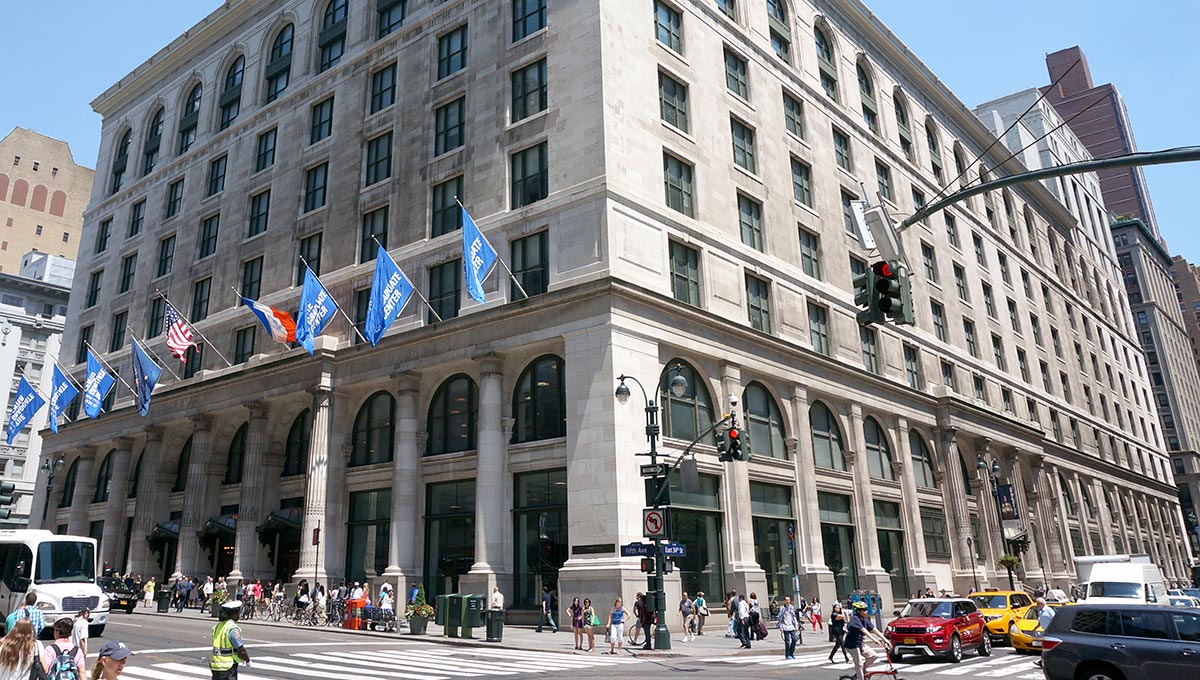 Tuition fee: $17,400
University of the People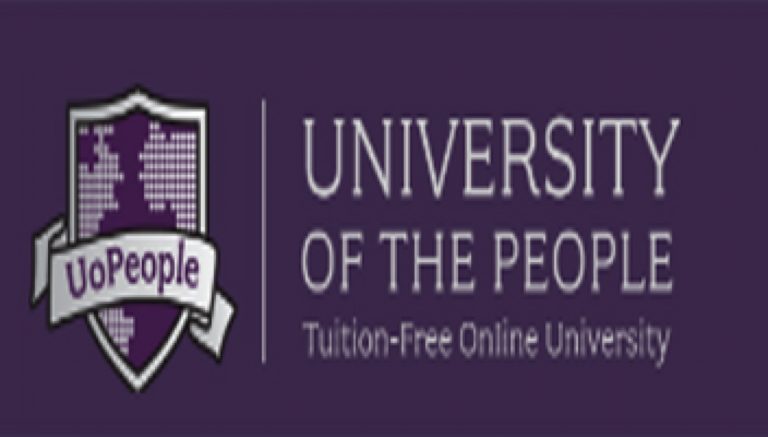 One of the universities in the world that is most focused on its students is the University of the People. This university seems to be among the best value schools in the USA for foreign students. The University of the People, based in Pasadena, California, is renowned for being the world's first accredited, non-profit, and online institution.
There is no tuition at this institution. However, there is a per-course assessment cost. The total assessment price is specifically $2060 for an associate degree and $4060 for a bachelor's degree. The institution thus charges the lowest tuition rates for foreign students in the country.
California State University
There are 23 campuses of the California State University, often known as Long Beach, spread out over the state of California. For overseas students, these are California's least expensive universities. Unbelievable, no? Is Long Beach University among the most affordable in the world? Maybe! Business management, marketing, visual and performing arts, family and consumer services, etc. are among the most well-liked degrees.
Tuition fee: $8,151
Alcorn State University, Mississippi
More than 4000 students from various ethnic backgrounds can choose from more than 50 degree programmes at this famous university. Another fantastic feature is that the university allows students to spend a semester abroad in South America or Africa and participate in video conferences with international businesses. The fact that the college is one of the least expensive US universities for foreign students is highly laudable.
Tuition fee: $6,888
Minot State University, North Dakota
Minot State University is the place for you if you wish to take pleasure in a sense of familiarity. The administration guarantees a 14:1 student-to-teacher ratio. It is one of the least expensive universities in the US for foreign students. The undergraduate programs confirm that it appears to be one of the least expensive universities in the USA for foreign students pursuing master's degrees. Science, social work, education, finance, information systems, and criminal justice. Without a doubt, this is one of the less expensive international colleges.
Tuition fee: $6,809.
South Texas College
This exceptional university is located in South Texas, USA. It offers undergraduate and certificate programs and maintains a student-teacher ratio of 22:1. This college is one of the cheapest law schools in USA for international students.
Tuition fee: $4,200
Cooper Union NY

Cooper Union University has been tagged as one of the hardest universities to get into. This is officially one of the cheapest architecture universities in USA for international students. However, they are renowned for their programs in architecture, fine arts, and engineering.
Tuition fee: $22,635
San Mateo College of Silicon Valley
San Mateo College is known for its quality associate, certificate, and transfer programs in state-of-the-art education facilities. It provides numerous opportunities for Silicon Valley high-tech companies. San Mateo College boasts of guaranteed transfers to and partnerships with selected universities. It is one of the most affordable universities in America for international students.
Tuition fee: $9,094
Manhattanville College

The business administration and management, social sciences, speech communication, and rhetoric majors of Manhattanville College are among its most well-known offerings. You can travel the world thanks to the school. It has established ties with universities and institutions abroad. More than 50 bachelor's degree concentrations and more than 70 master's degree programs are available at Manhattanville College in New York. It is without a doubt one of the most affordable universities in the USA for foreign students.
Tuition fee: $19,440
Hillsborough Community College

Students in HCC enjoy exceptional faculties, high academic standards, and small class sizes. It is one of the cheapest universities in the USA for international graduate students. It offers many pathways to Bachelor's degrees as well as associate degrees in liberal arts. HCC offers nationally recognised honours programmes, leadership development, and scholarship assistance. It also promises to build your skills in the workplace.
Tuition fee: $9,111
Sonoma State University

You will learn analytical, communication, and research skills at Sonoma State University. For instance, you will concentrate on human growth and development throughout your study as an interdisciplinary liberal arts student. SSU, which is located outside of California's Napa Valley winemaking district, is surrounded by stunning scenery. Thankfully, universities in the United States with low tuition fees for foreign students, like Sonoma State University, have an admission rate of 82 per cent. Consequently, you can obtain affordable master's degrees in the United States.
Tuition fee: $9,504
Arkansas State University
This university's goals are to develop leaders, improve people's lives, and foster intellectual development. It is one of the more affordable American universities for foreign students. The student body at this university is diverse, coming from all over the country and the world. A doctoral-level national university, it offers more than 160 different degree programs. At Arkansas State University, acceptance rates are 70.20 per cent.
Tuition fee: $5,400.
Southeast Missouri State University

Thai universities boast 12,000 undergraduate students. The majors that are popularly offered include Biology, Liberal Arts and Humanities, Business, etc. Internships and experiential learning are guaranteed in every major. Southeast Missouri State University is committed to taking advantage of critical learning and extracurricular activities. It is an example of the most affordable colleges in USA for international students.
Tuition fee: $ 14, 205
Bradley University

A tiny university like Bradley University offers the most remarkable learning opportunities. It stands for a number of affordable US institutions for foreign students in 2020. Education, business, journalism, marketing, communications, engineering, and other fields of study are common majors at Bradley University. This institution guarantees a close-knit student-teacher community in small classes. The most prominent private university in the Midwest is Bradley University, according to some.
Tuition fee: $17,100
Ashland University

This Ohio-based university offers top-notch degrees to undergraduates, graduates, and working adults both on campus and online. According to Education Management and Forensic Science, it boasts Ohio's top program. For international students, an MBA is affordable in the USA. This college guarantees a life-changing educational experience. Graduate students have a wide range of alternatives available to them.
Tuition fee: $22,990