Nigeria has produced some of the finest minds and educators. Edugist is presenting to you a database of these accomplished practitioners in education practice. This presentation is in no particular order. This list will be updated, frequently. Our goal is to have a database of every educator in Nigeria.
1. Obiageli "Oby" Ezekwesili
LinkedIn: Obiageli "Obi" Ezekwesili
Facebook: Obiageli Oby Ezekwesili
Twitter: Oby Ezekwesili
Instagram: Oby Ezekwesili
Obiageli "Oby" Ezekwesili is an economic policy expert, an advocate for transparency, accountability, good governance and human capital development, a humanitarian and an activist. She is a former vice president for the World Bank's Africa region, co-founder and founding director of Transparency International, and co-founder of the #BringBackOurGirls movement. She has served twice as Federal Minister of Nigeria. She is also the founder of #FixPolitics Initiative, a research-based citizen-led initiative, the School of Politics Policy and Governance (SPPG), and Human Capital Africa. 
She is a member of the board of directors of Women Political Leaders, a member of the board of trustees of Fundacao Dom Cabral, and the chairperson of the committee of Ehizua Hub. Ezekwesili is also a chartered accountant, public analyst, and senior economic advisor from Anambra state. Ezekwesili served as the Federal Minister of Solid Minerals and later as the Federal Minister of Education. Subsequently, she served as the vice president of the World Bank's Africa region from May 2007 to May 2012; Makhtar Diop later replaced her. She is a senior fellow at YALE Jackson School of Global Affairs.
Oby Ezekwesili
2. Folasade Adefisayo
LinkedIn: Folasade Adefisayo
Facebook: Folasade Adefisayo
Instagram: Folasade Adefisayo
Twitter: Folasade Adefisayo
Folashade Adefisayo is a Nigerian academic and teacher and former commissioner of the Lagos State Ministry of Education. She attended the University of Ibadan where she received a bachelor's degree in Zoology. Later, she moved to Lagos State University where she obtained a Master's Degree in Business Administration and to the University of Nottingham, where she obtained another master's degree in education.
Folashade set a programme to improve students in Computer Base Test (CBT), after an extended lockdown of COVID-19 in Lagos State, the programme is set to enhance about 1.5 million students across Lagos State and Nigeria. She also ordered the promotion of students of Lagos to the next class by considering their continuous assessment (CA Test). 
Before becoming a commissioner in Lagos State, Folashade worked in the Banking and education sectors. Folashade has forty years of job experience altogether. Folashade was born and raised in Lagos and Ibadan, Nigeria; she is the eldest daughter among five family members, and she likes reading and travelling.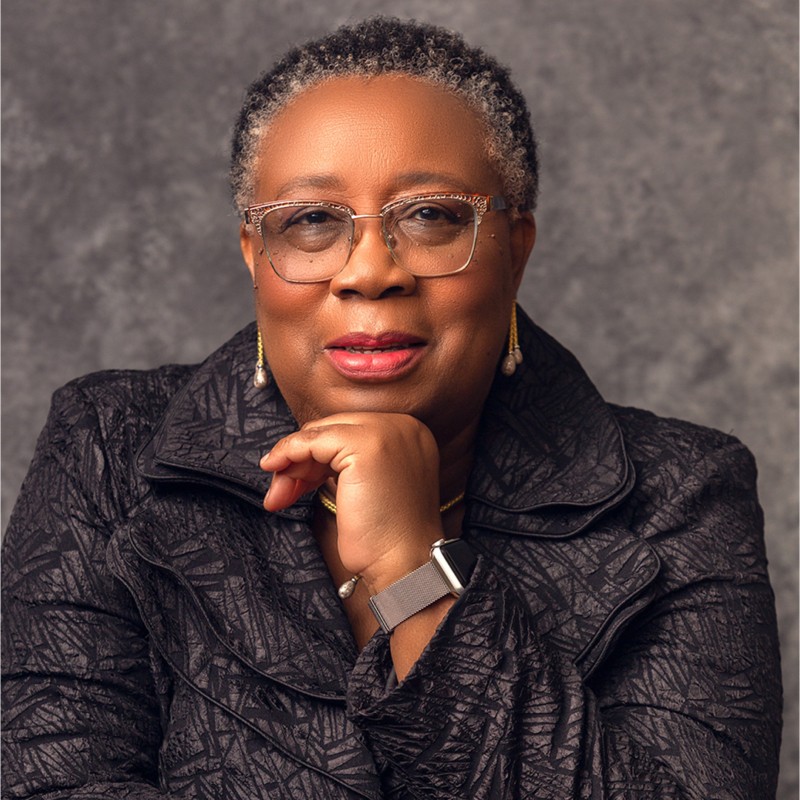 Folasade Adefisayo
3. Tola Salau 
LinkedIn: Dr Tola Salau
Facebook: Tola Salau (Stemprof)
Instagram:
Twitter:
Adetola Salau is an author, socially innovative entrepreneur, future readiness advocate, global educator, engineer and all-around transformation agent with over two decades of experience driving dramatic results in the #education sector and reengineering the mindset of African children to create their own economic prosperity through STEM skills. 
A multi-disciplined educator; she has long-standing experience; providing creative solutions for schools, startups, and nonprofits. She is the founder and non-executive director of Carisma4U Educational Foundation, a social innovation organisation that focuses on breaking the poverty cycle in Nigeria and Sub-Saharan Africa (SSA) at large by equipping African children with highly competitive STEMskills and advocating towards the emergence of a vibrant SSA through the effective utilisation of education. 
As a STEM-certified expert in STEM pedagogy, Salau has written over 10 books on utilising #STEMeducation in K-12 schools, hosted STEM conferences for over 300 teachers and setup 4 STEM boot camps for children, participated in programs such as; MIT Innovation and Entrepreneurship boot camp, Acumen Earned Income Accelerator, MovingWorlds Institute, HIVE Global Fellows and Reformed Entrepreneurs since 2017. 
She is also part of a global focus group at the Smithsonian Science Education Center- STEM Education for Sustainable Development (STEM4SD.) and has spoken at Princeton, Global STEM Women, and GESS Leaders to name a few.
Tola Salau
4. Yinka Ogunde
LinkedIn: Yinka Ogunde
Facebook: Yinka Ogunde
Instagram: Yinka Ogunde
Twitter: @Yinkaogunde1
Yinka Ogunde has an interesting professional life that cuts between the marketing communication industry and the education sector. She began her professional life in the advertising sector as a copywriter at Promoserve before moving to the client service department. She moved into the world of entrepreneurship in 1999 by setting up Goals and Ideas, a fully registered advertising agency that worked on various multinational accounts. She eventually ventured into the education industry bringing her vast experience in the world of marketing communications to support educational institutions.
Yinka Ogunde
5. Dimeji Falana 
LinkedIn: Dimeji Falana
Facebook: Dimeji Falana
Instagram: dimejifalana
Twitter: @FalanaDimeji
'Dimeji Falana is the CEO/Co-founder of Edves, one of Nigeria's leading Edtech companies. Teachers, parents, students and school leaders from over 1500 Schools use Edves' software to automate operations from student enrolment to graduation. Edves won the Best Prize for Transforming Education at the Seedstars World Summit 2018 in Switzerland.
He holds a Bachelor of Science (BSc) in Computer Science and a Master of Business Administration (MBA) from the University of Chester. He is a tech entrepreneur with over a decade of experience in software and digital innovation development for banks, universities, and governments. 
He was a trainer at the Massachusetts Institute of Technology AITI Summer programme. He has mentored and led various generations of software developers on over 20 Software projects successfully. Also, he has globally recognised knowledge of venture building, strategic management, international business expansion, startup fundraising and connected knowledge of the Software product engineering journey to a market to give and capture values for the stakeholders. Recently, he was endorsed by the United Kingdom government as a Global Talent in the Leadership category.
Dimeji Falana
6. Dare Adebayo 
LinkedIn: Dare Adebayo
Facebook: Dare Adebayo
Instagram:
Twitter: Dare Adebayo
Dare is a serial entrepreneur, he started his first startup Duslarcreations in 2006 after secondary school at the age of 18 with zero capital, in 2010 he co-founded ITvessel a software development company, the company worked with Enterprise Clients, Governments and Schools. In 2016, he co-founded Edves, an Edtech company focused on re-imagining the educational sector in Africa.
Dare is an energetic operation executive with a keen interest in technology integration. He has an excellent record of exceeding profitable goals and a history of success leading initiatives for sales, marketing, customer relations, and project and product management.
An inspiring and motivational manager with first-rate interpersonal skills with the ability and passion to build lasting relationships with colleagues, clients, partners and vendors.
Dare Adebayo
7. Dipo Awojide 
LinkedIn: Dr Dipo Awojiode
Facebook: Dr Dipo Awojide
Instagram: ogbenidipo
Twitter: @OgbeniDipo
Dipo Awojide, also known as "Ogbeni Dipo", is a Nigerian lawyer, lecturer, and social media influencer. He is known for his online presence and engagement with Nigerian youth on issues related to career development, entrepreneurship, and personal finance. 
He is the founder of "SME Clinic", an online platform that provides business support to small and medium-sized enterprises in Nigeria. Awojide is also a lecturer at Nottingham Law School in the United Kingdom, where he teaches business law and entrepreneurship.
Dipo has made significant contributions to education through his social media presence and various initiatives. He is known for his advocacy for entrepreneurship and career development among young people in Nigeria.
As a lecturer at Nottingham Trent University in the UK, Dipo has also brought his expertise in business and management to bear in educating students. He has been involved in the development of curriculums, teaching, and research activities at the university.
In addition, Dipo has created and hosted various webinars, workshops, and training sessions focused on personal and professional development, entrepreneurship, and career advancement. He has also published articles and provided insights on various topics, including education, politics, and business, through his social media platforms and other publications.
Through his various initiatives, Dipo has inspired and empowered many young people to pursue their dreams and achieve their goals, making him a notable figure in the education sector.
Dipo Awojide
8. Ndidi Okonkwo Nwuneli
LinkedIn: Ndidi Okonkwo Nwuneli
Facebook: Ndidi Nwuneli
Instagram:
Twitter: @ndidiNwuneli
Ndidi Okonkwo Nwuneli is an expert on social innovation, agriculture and nutrition, and entrepreneurship. She has over 25 years of international development experience.
Nwuneli started her career as a management consultant with McKinsey & Company in Chicago. She returned to Nigeria in 2000 to serve as the pioneer executive director of the FATE Foundation. In 2002, she established LEAP Africa to inspire, empower, and equip a new cadre of principled, disciplined, and dynamic young leaders in Africa. She also established NIA to support female university students in Nigeria to achieve their highest potential.
She serves on the boards of the Rockefeller Foundation, Stanbic IBTC, GAIN, AGRA, and Nigerian Breweries Plc. (Heineken), Godrej Consumer Products Ltd. India, the Forum of the Young Global Leaders, Royal DSM Sustainability Board, Netherlands, & the Bridgespan Group. She previously served on the Boards of Nestle Nigeria Plc., the World Vegetable Center, the African Philanthropy Forum & Cornerstone Insurance Plc.
Nwuneli was recognised as a Young Global Leader and a Schwab Social Innovator by the World Economic Forum and received a National Honor from the Nigerian Government. She received the 2021 HBS Alumni Achievement Awards & is a TED speaker.
She holds an MBA from the Harvard Business School and an undergraduate degree with honours from the Wharton School of the University of Pennsylvania. She was a Senior Fellow at the Mossavar-Rahmani Center for Business & Government at the Harvard Kennedy School, an Aspen Institute New Voices Fellow, and the McConnell Visiting Scholar at the Max Bell School of Public Policy at McGill University.
Ndidi Okonkwo Nwuneli
9. Henrietta Onwuegbuzie
LinkedIn: Dr Henrietta Onwuegbuzie
Facebook: Henrietta Onwuegbuzie
Instagram: henriettaonwuegbuzie 
Henrietta Onwuegbuzie, PhD, is an Associate Professor of Entrepreneurship at Lagos Business School and a certified Management consultant. She is passionate about economic development and social transformation in Nigeria and Africa and has initiated the creation of over 100 profitable, impact-driven businesses through the MBA and Executive programmes at Lagos Business School (LBS), where she leads sessions in Entrepreneurship on the MBA and Executive programmes. 
She is currently the Director of the Business Innovation Accelerator (BIA), and Project Director for the Impact Investing initiative at LBS. She has recently been conferred the Excellence Award in Entrepreneurship and Impact Investing and was appointed a Distinguished Fellow of the Global Africa Leadership Council.
Onwuegbuzie was one of the first two African Visiting Faculty at Yale School of Management, in the US in 2019. She has an MSc (with honours), in Economics and Business Administration from the University of Navarre, Spain; an MBA from Lagos Business School, Nigeria; and a PhD in Management and Entrepreneurship, from Lancaster University, UK. Onwuegbuzie is a life member of the Beta Gamma Sigma group, which admits only top performers in the top 5% of Schools, worldwide. 
Prior to joining the LBS faculty, she managed educational projects for women's development, in different states in Nigeria and subsequently, worked in the banking industry with key responsibilities for blue-chip companies and multinationals in the Corporate banking sector. Onwuegbuzie sits on the Board of a number of Nigerian companies and has extensive consulting experience, spanning projects at the State level to conglomerates and SMEs in various industries.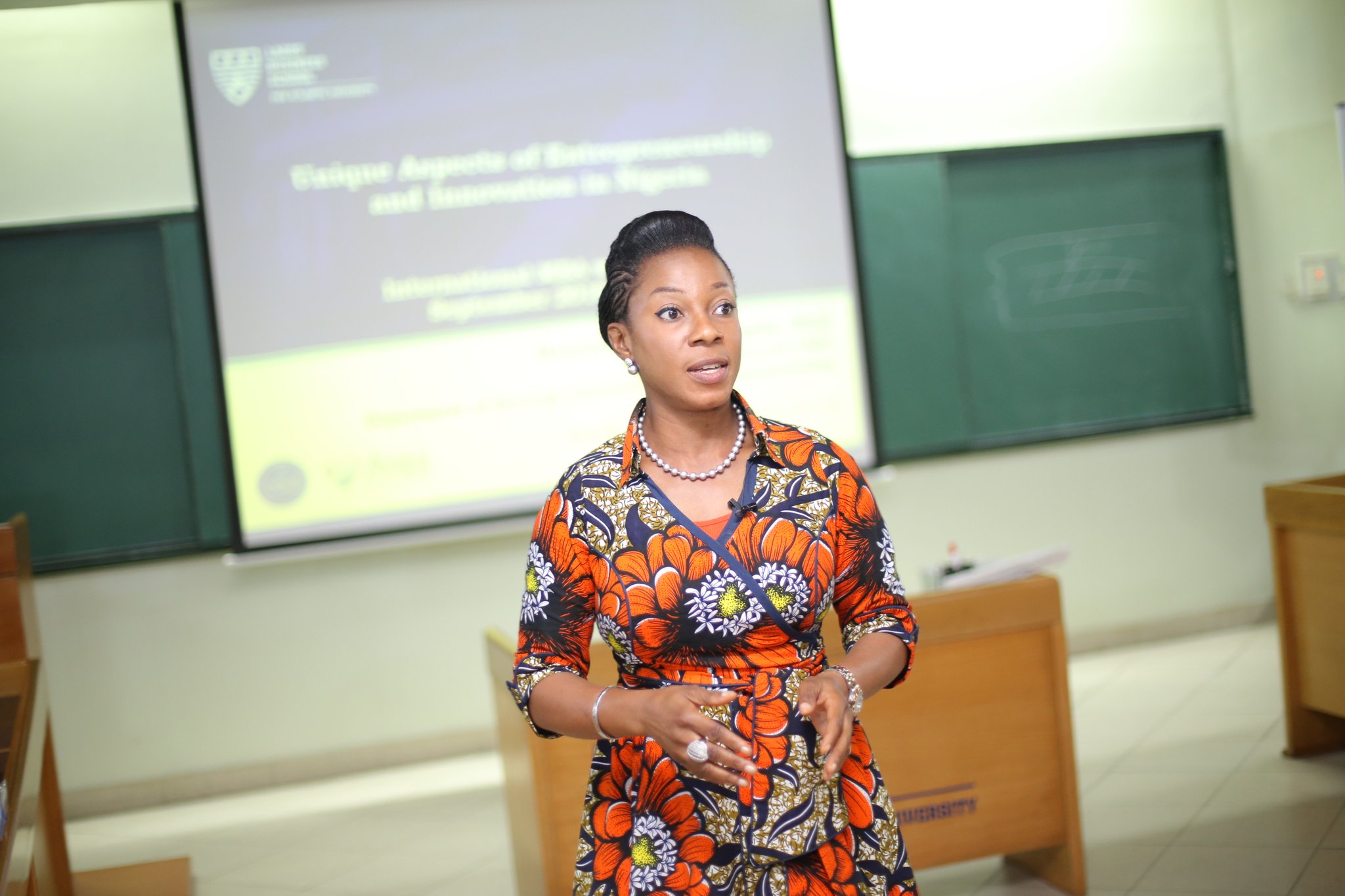 Henrietta Onwuegbuzie
10. Kehinde (Olusola) Nwani
LinkedIn: Kehinde Nwani
Facebook: Kehinde Nwadi
Instagram:
Twitter: Kehinde Nwani Ph.D.
Kehinde (Olusola) Nwani, PhD, is a social entrepreneur who has a passion for national transformation and believes that education can be used as a viable tool for societal development. She began her career as a lawyer obtaining her Bachelor's degree in Law from the University of Ife (now Obafemi Awolowo University) over 35 years ago and was called to the Nigerian bar thereafter. She practised law for about 14 years before deciding to follow her lifelong passion of becoming an educationist.
Today, she holds a Master's degree in Education from the University of Nottingham and a Doctorate in Education from the University of Leicester, both in the United Kingdom. Her expertise is in the area of Educational Effectiveness, with an emphasis on Teacher Quality and School Transformation.
Kehinde Nwani founded Meadow Hall, an educational group with a vision of being a leading educational conglomerate in West Africa. The group's core values are Godliness, Excellence and Transformation.
Meadow Hall Group is a parent company to several subsidiaries including Meadow Hall School, Meadow Hall Consult, Meadow Hall Resources and Spring Meadow, an edutainment company.
She is also the founder of Meadow Hall College of Education, a private institute that offers a Professional Diploma in Education and an NCE programme, a Finishing School for teachers as well as a Research Centre. Her passion for leadership led her to establish the Meadow Hall Leadership Academy where school leaders are groomed for effective and instructional leadership.
She is a certified John Maxwell Leadership Coach, Trainer and Speaker. She runs Mastermind Sessions for Leaders once every quarter and coaches top-level executives on Leadership.
Kehinde (Olusola) Nwani
11. Ademola ADENUBI
LinkedIn: Ademola ADENUBI, Ph.D
Facebook: Ademola Adenubi
Instagram: ademola.adenubi
Twitter: Ademola ADENUBI, Ph.D
Ademola ADENUBI, PhD, is a researcher and founder of EduTAMS (edutams.net), an ed-tech solution with integrated cloud platforms for enrolment, assessment, payment, and result; powering over 1 million learners in over 5,000 basic schools in Nigeria.
TAMS is an acronym for Technology-Assisted Academic Management System; a multi-tenant, cloud-based school management system that provides a personalised platform and user-friendly interface for education stakeholders to interact, manage information, and coordinate school processes and operations.
Ademola Adenubi
12. Marilyn (Uchenna) Ogbogu-Ugokwe 
LinkedIn: Marilyn Ogbogu-Ugokwe (B.Sc. Ed., TRCN)
Facebook:
Instagram:
Twitter:
Marilyn (Uchenna) Ogbogu-Ugokwe (B.Sc. Ed., TRCN), is a dedicated and enthusiastic teacher, well-versed in using various teaching methods, and strategies, and adapting a teaching style, to meet the needs of each student. She is also a National Presidential Awardee – Overall Best Teacher, 2022.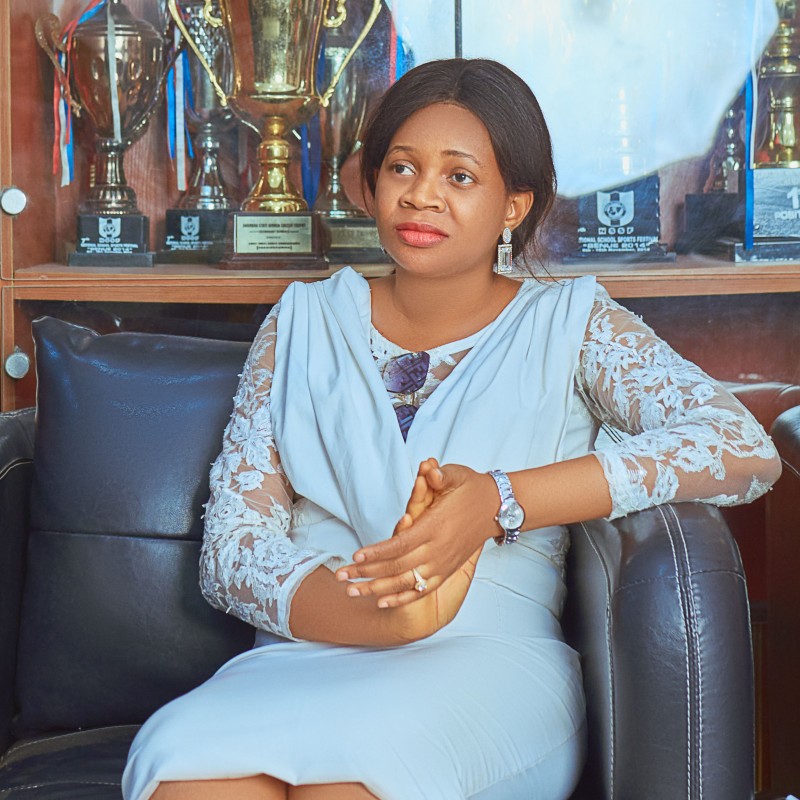 Marilyn (Uchenna) Ogbogu-Ugokwe
13. Olasunkanmi Opeifa 
LinkedIn: Olasunkanmi Opeifa
Facebook: Olasunkanmi Samuel Opeifa
Twitter: @sunaksam
Instagram:
Olasunkanmi Opeifa is a record-breaking educator with achievements that are motivating other teachers to go above and beyond. He became the National Champion 2018 Maltina Teacher of the Year making him the first from the FCT and the Northern part of Nigeria to ever win the award. 
As a result, his school was awarded a block of six classrooms with eight modern toilets and a well-stocked library. This has expanded the enrolment capacity of the school, promoted quality education, and enhanced health and well-being of the students. In 2020, he made the FCT and Nigeria proud by being the first teacher in West Africa to emerge as one of the Top 10 teachers in the Global Teacher Prize organized by the Varkey Foundation, UK. He is the first teacher to ever get his name on YNaija Person of the Year and he won the 2020 edition (popular votes) among international professionals, leaders, and famous entertainers. In 2021, he won the BIC Cristal Pen Award as the first teacher in Nigeria and the West African region to ever win the award.
With the goal of providing quality education, he equips a classroom in Nigeria with digital gadgets yearly so, teachers and students will have access to the standard learning environment in the 21st century. He started this initiative in 2021 when he equipped a classroom in his school in the FCT with an interactive board, projector, computers, alternative power supply and internet. He is also committed to reducing illiteracy in his community. To achieve this, he started a literacy programme (Phenomenon Literacy Project) where students' reading abilities are diagnosed and special pieces of training are organised with literacy experts. He funds this project with a month's salary every term.
He strongly believes that teachers should teach students the way they learn, and education should be used to reduce inequality.
Olasunkanmi Opeifa 
14. Hakeem Subair 
LinkedIn: Hakeem Subair
Facebook: Hakeem Subair
Twitter: @hakeemtas
Instagram:
Hakeem Subair is the co-founder & chief executive officer of 1 Million Teachers. In addition to his role as co-founder and CEO of 1MT, Hakeem is an adjunct professor of Innovation and Change Management, and Artificial Intelligence and Entrepreneurship – focusing on their application to solving challenging global problems. 
A graduate of the Master of Entrepreneurship and Innovation Program as well as a Certificate in Social Impact from Queens University, Canada, Hakeem's career spans investment, retail and commercial banking, microfinance, business development, strategy and teaching.
Hakeem Subair
15. Elvis Boniface
LinkedIn: Elvis Boniface
Facebook: Elvis Boniface
Twitter: @ElvisBoniface
Instagram:
Elvis Boniface is the founder of Edugist, a digital social impact newsroom with a focus on everything and anything education. The overarching objective at Edugist is to lead conversations in education across the African continent. He is a development consultant, speaker, and entrepreneur with a passion for education, technology, and leadership. 
He has worked with various organisations and governments to improve education in Africa and has been recognised for his contributions. He has also spoken at several conferences on the importance of education and the role of technology in improving learning outcomes.
As the founder of Edugist, Boniface has made significant contributions to education in Nigeria. Edugist is an online platform that provides news, updates, and analysis on education in Nigeria and beyond. Through his platform, Boniface has helped to create awareness about education issues, highlight best practices, and promote innovative approaches to teaching and learning.
In addition to running Edugist, Boniface has also been involved in various education-related initiatives. For example, he has organised and facilitated workshops, conferences, and other events aimed at promoting teacher development and improving the quality of education in Nigeria. He has also collaborated with other organisations and individuals to advocate for education reform and support underprivileged students.
Overall, Boniface's contributions to education in Nigeria have helped to raise awareness about the importance of quality education and to inspire action to improve education outcomes.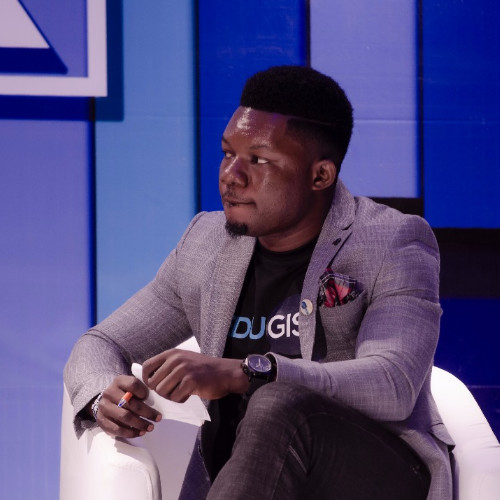 Elvis Boniface
17. Kikelomo Oluwemimo Usilo
Kikelomo Oluwemimo Usilo is a licensed professional physics teacher cum public speaker living in Lagos Nigeria. She is an education, technology, and innovation enthusiast. Usilo also inspires and motivates people to produce skilled, informed, healthy and productive citizens in the world.
Kikelomo Oluwemimo Usilo
18. Bunmi Lawanson
LinkedIn:
Facebook:
Twitter:
Instagram:
Bunmi Lawanson is currently the director of Schools at Greensprings School, one of the leading private schools in Nigeria. She has over 25 years of experience in education and has held various positions in both public and private schools. Lawanson is also a member of several professional bodies, including the National Association of Proprietors of Private Schools (NAPPS) and the Association of International Schools in Africa (AISA).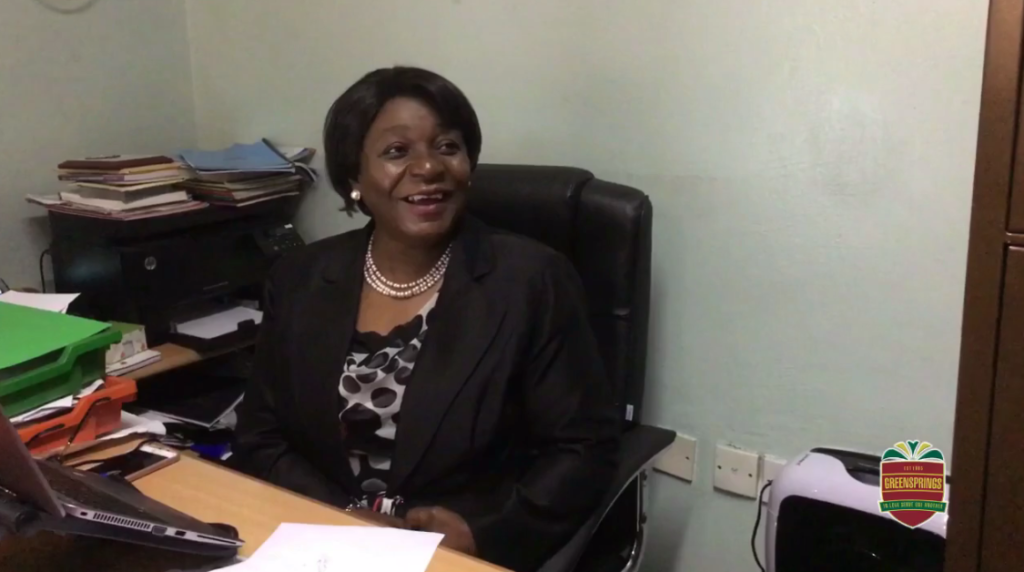 Bunmi Lawanson
19. Biodun Kolawole 
LinkedIn:
Facebook:
Twitter:
Instagram:
Biodun Kolawole is an advocate for quality education in Nigeria. He has been involved in various initiatives aimed at improving the quality of education in the country, including advocating for better funding for public schools, providing scholarships to underprivileged students, and partnering with organisations to improve educational infrastructure and resources. He is also a co-founder of an educational consulting firm that provides advisory services to schools and other educational institutions.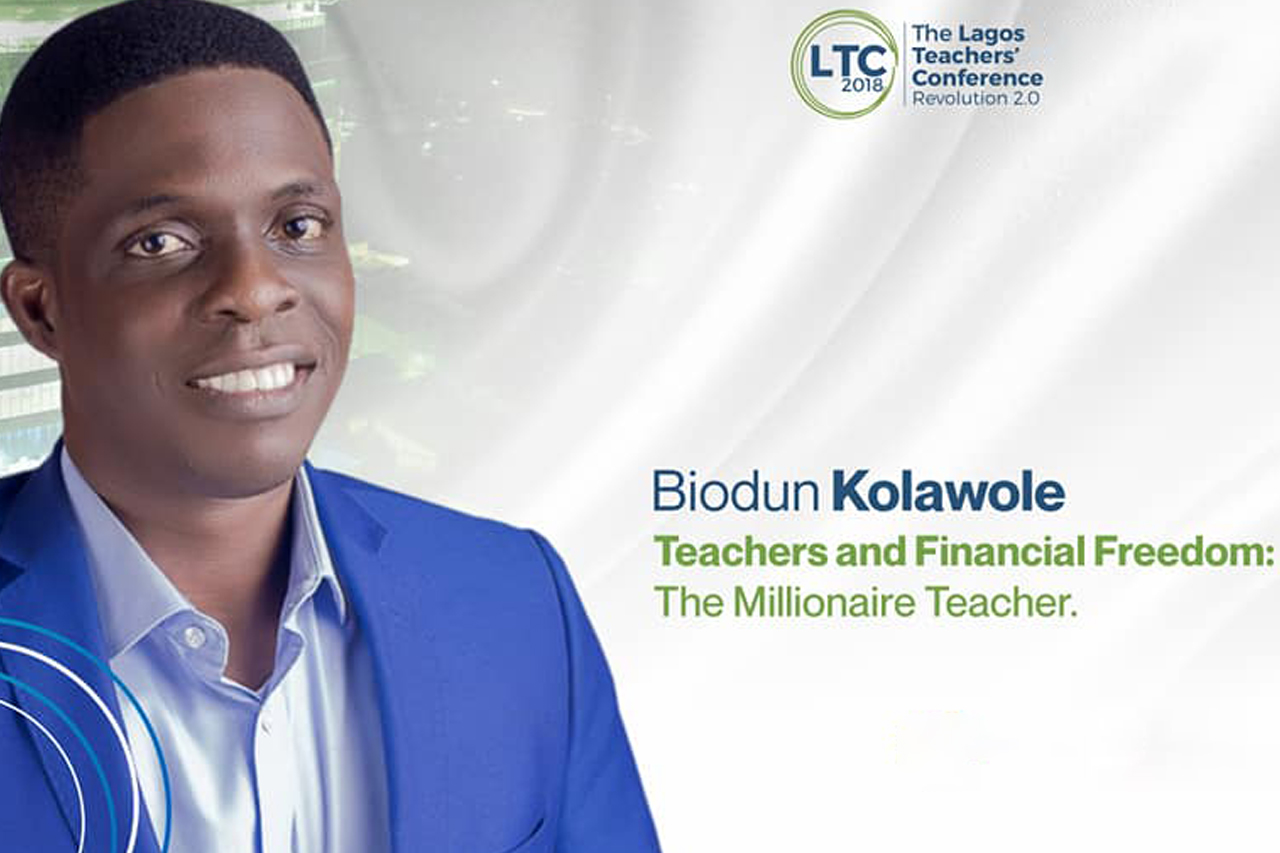 Biodun Kolawole
20. Ezim Collins
LinkedIn:
Facebook:
Twitter:
Instagram:
A teacher at the Royal Family Academy, Abuja, Ezem Collins, emerged as the 2019 Maltina Teacher of the Year. Collins, a Civic Education and Christian Religious teacher was declared winner of the prestigious honour at the grand finale held recently at Eko Hotel & Suites, Victoria Island, Lagos.
For emerging the winner of the 5th edition of the Maltina Teacher of the Year, Collins will be awarded a total cash prize of N6.5 million(N1.5 million immediately and an N1million annually for the next five years) by the Nigerian Breweries – Felix OhiwereiTrust Fund. He would also get an all-expense paid capacity development training abroad while a furnished block of six classrooms, a library and sanitary facilities worth about N20 million will be built for his school in his honour by the Fund.
Ezim Collins third from right
21. Oluwabunmi Anani 
LinkedIn:
Facebook:
Twitter:
Instagram:
Anani Oluwabunmi is a teacher from Concordia College in Yola, Adamawa State, Nigeria. She won the 2020 Maltina Teacher of the Year award for her exceptional contributions to teaching and the education sector. Oluwabunmi is known for her innovative teaching techniques, which have helped her students achieve remarkable academic results. She is also involved in various community development projects, including providing educational support for underprivileged children.
Oluwabunmi Anani
22. Ariguzo Udochukwu
LinkedIn:
Facebook:
Twitter:
Instagram:
Ariguzo Udochukwu is a teacher at Mastercare International School, Asaba, Delta State, and he won the Maltina Teacher of the Year Award in 2017. Ariguzo Udochukwu is a seasoned registered educator and administrator. He has taught Biology, Chemistry, and Checkpoint Science at various international schools since commencing his teaching career over 14 years ago. He is certified to teach the British (Cambridge) curriculum by Cambridge International Examinations (CIE), UK.
Ariguzo Udochukwu
23. Imoh Enoh Essien
LinkedIn:
Facebook:
Twitter:
Instagram:
Imoh Enoh Essien is a Special Education teacher who teaches at the Special Education Center for Exceptional Children, Uyo, Akwa Ibom State, Nigeria. He is known for his work in promoting inclusive education for children with disabilities and his efforts to provide quality education to marginalised communities. In 2016, he was recognized as the winner of the Maltina Teacher of the Year award for his outstanding contributions to the education sector. He has also received several other awards and recognitions for his work in education.
Imoh Enoh Essien
24. Rose Nkemdilim Obi
LinkedIn:
Facebook:
Twitter:
Instagram:
Rose Nkemdilim Obi is a Mathematics and Chemistry teacher who won the Maltina Teacher of the Year award in 2015. She teaches at Our Lady of Apostle Secondary School, Yaba, Lagos State. The award has had a positive impact on her life and career, as she has been able to attend various training programs and conferences both locally and internationally. She has also used the platform to advocate for the importance of quality education in Nigeria and has inspired many teachers and students through her work.
Rose Nkemdilim Obi
25. Modupe Adefeso, Ph.D
LinkedIn:
Facebook:
Twitter:
Instagram:
Modupe (Mo) Adefeso-Olateju is a recognised policy expert specialising in public-private collaboration in education and with a keen interest in education innovation and foundational literacy and numeracy. She is Managing Director of Nigeria's pioneering education partnership organisation, The Education Partnership (TEP) Centre, where she leads the LEARNigeria citizen-led assessment and advocacy programme.  She co-established the annual pan-African education innovation summit, NEDIS, which is now in its 7th year. 
Modupe Adefeso
Work in progress, stay tuned…