You are a venture builder, let us explore how you became one.
The whole journey started during my first entrepreneurial experience at Wokkaholic, a freelance marketplace I built for skill-based services, essentially like Fiverr for Africa. It was an eye-opening experience that fueled my passion for entrepreneurship and innovation.
I ran the company for three years then had to shut it down because of non-sustainable business models.
As I ventured further, I launched my second company called Spurbuddy, initially, it was a consulting firm that later transformed into a venture studio.
At Spurbuddy, our initial focus was on assisting businesses in their digital transformation journeys. However, through working closely with startups and entrepreneurs, I noticed they faced numerous challenges beyond digital transformation. They struggled with go-to-market strategies, product-market fit, finding the right consultants, securing investment, and more. It became clear that they needed comprehensive support, not just in one area.
With this realisation, I decided to pivot the concept and develop something that would provide a holistic support system for entrepreneurs, while maintaining a distinct identity from traditional incubators or accelerators. I envisioned a nurturing environment akin to a family, where innovation thrives and failure is embraced as a stepping stone to success.
The aim was to create a platform that offers entrepreneurs the tools, resources, and guidance they need at every stage of their journey, while also using the same structure to build the numerous ideas and solutions we had.
We wanted to foster a community where like-minded individuals could connect, collaborate, and learn from each other's experiences. Thus, our vision for Spurbuddy evolved into a vibrant ecosystem that empowers entrepreneurs to navigate the challenges of the startup world with confidence.
Today, Spurbuddy stands as more than just a venture studio. It is a catalyst for growth, providing a range of services such as mentorship, access to experts, strategic guidance, networking opportunities, and tailored support to each entrepreneur's unique needs.
It has given birth to unique companies like Earlybrite, an online educational platform for parents to discover fun and learning activities for their kids which is currently operational in over 10 countries.
READ ALSO: Meet Nathan Nwachuku, 19-year-old Carleton University dropout, founder of Klas
What were your favorite childhood play activities, and who have been the most influential people in your life to date?
Reflecting on my childhood, there were several play activities that left a lasting impact on me.
Building with toy blocks was one of my favorites. It ignited my creativity and problem-solving skills as I constructed various structures and brought my imagination to life.
Additionally, I enjoyed acting in drama and playing team sports such as soccer and basketball.
When it comes to influential people in my life, there have been several individuals who have shaped my journey.
Firstly, my parents have been a constant source of support especially my late mother, her encouragement, and inspiration have always made me believe in myself. Her unwavering belief in my abilities has motivated me to dream big and pursue my passions fearlessly.
Also, I look up to fellow entrepreneurs like Peter Thiel, Tony Elumelu, Elon Musk, Aliko Dangote, Jeff Bezos, and Mark Zuckerberg.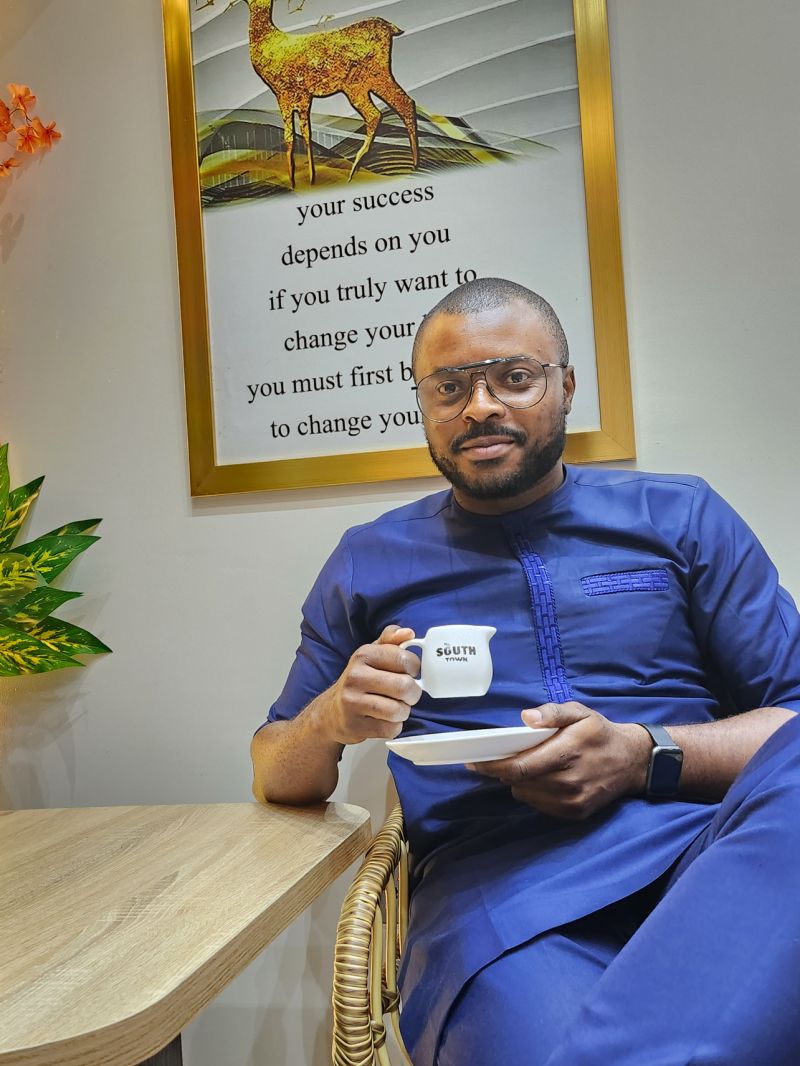 Photo credit: Victor Tubomuno
You studied Theatre Arts at the University of Port Harcourt. How did you end up in the edtech industry?
Earlybrite was born out of a pressing need.
As COVID-19 swept across the world, disrupting traditional educational systems and forcing widespread closures of schools and universities, the need for innovative solutions in education became more evident than ever.
The pandemic accelerated the adoption of technology in the education sector, as educators, students, and parents sought alternative ways to facilitate learning from a distance.
During this time, I observed the immense potential of edtech to bridge the gap created by the pandemic and transform the way we learn and teach. The urgency to provide seamless and effective remote learning experiences sparked a renewed passion in me to contribute to the edtech revolution.
Drawing on my background in Theatre Arts, I recognised the importance of engaging and interactive content, especially in a remote learning environment where face-to-face interactions were limited. I saw an opportunity to apply my storytelling and communication skills to create educational content that not only conveyed knowledge but also fostered a sense of connection and community among learners.
Earlybrite combines both my passion for education and my love of technology.
You have built other tech companies and startups before Earlybrite, what are the lessons you have learned in the process?
Well, I must say that building is sometimes not as easy as is seen by viewers, but I have learned valuable lessons. There's the significance of conducting thorough market research before launching a venture. There is the importance of iteration and adaptation based on market feedback.
Another is the value of building a strong and complementary team (very important). There is also the need for proper financial management and an understanding of the company's financial health. You have to embrace failure as a learning opportunity and use it to make improvements. Finally, adopting a customer-centric approach by understanding and meeting customer needs.
These lessons have guided my approach with Earlybrite, helping me navigate challenges and position the company for success.
Photo credit: Victor Tubotamuno
When you worked as a mentor at The Tony Elumelu Foundation, what qualities did you seek to identify and nurture in budding entrepreneurs and why?
As a mentor at the TEF, it depends on who I am matched with though, but I sought to identify passion and drive. I look out for entrepreneurs with a genuine passion and a strong drive to turn their ideas into successful ventures.
I value entrepreneurs who were open to receiving feedback and demonstrated a willingness to learn and grow.
Also, entrepreneurs with strong problem-solving abilities to tackle challenges and develop innovative solutions, and those who could adapt to market changes and pivot their strategies when needed.
What are some of the challenges you have faced since you ventured into the tech industry and how have you solved the problems you encountered?
One of the primary hurdles is the steep learning curve, with the industry evolving rapidly. To stay relevant, continuous learning through online courses, workshops, and networking within tech communities has been crucial.
Additionally, competition in the tech space is intense, making it essential to build a standout portfolio and leverage networking opportunities to distinguish myself.
Funding and resources have also posed significant challenges, requiring me to seek support from angel investors, venture capital firms, or crowdfunding platforms while exploring partnerships to access essential resources.
Technical challenges have been another aspect, but collaborating with experienced professionals has provided guidance when encountering complex problems. Achieving the right product-market fit has been paramount, necessitating extensive market research, user feedback, and iterative improvements to meet real-world needs.
How do you make business decisions?
I take a methodical approach to making business decisions. My Business decisions are made through a systematic process involving defining objectives, gathering information, analysing alternatives, and considering risks.
Informed by data-driven insights, businesses consult stakeholders, prioritise options, and utilise decision-makers' expertise. I Implement some of these decisions by monitoring progress and learning from outcomes to continuously improve future decision-making. Balancing information, analytics, stakeholder input, and experience enables me to make well-informed choices that align with the brand's goals and drive positive results.
Who are some of your role models and mentors?
I think I have a few business leaders I look up to, like Peter Thiel, Warren Buffett, Jeff Bezos, Elon Musk, and Mark Cuban.
In Africa, I look forward to the likes of Tony Elumelu, Strive Masiyiwa, Jim Ovia, Aliko Dangote, Tonye Cole, et cetera.
What does it mean to be the chief innovation officer of a company? How does innovation happen?
The Chief Innovation Officer (CIO) leads the company's innovation strategy, fostering a culture of creativity and experimentation. Through ideation, research, and collaboration, the CIO identifies opportunities for growth and improvement.
Customer feedback and a customer-centric approach drive the development of new products, services, or processes. Innovation involves embracing failure, staying adaptable, and leveraging technology to remain competitive. The CIO ensures that innovation efforts align with the company's strategic goals, promoting cross-functional collaboration and an agile approach to drive successful outcomes.
Why should anyone care about Earlybrite? What is it about?
Earlybrite is not just an ordinary education platform; it is a cutting-edge, futuristic organisation set to revolutionise the entire education landscape. Our online platform is a beacon of hope for parents seeking engaging and enriching experiences for their kids.
Through Earlybrite, parents can discover a vast array of educational and fun activities tailored to their children's unique interests and learning styles, making learning an enjoyable adventure. But that's not all – we go beyond the ordinary by offering personalised curriculums that cater to each child's strengths, weaknesses, and passions, ensuring a truly transformative learning journey.
Additionally, Earlybrite works with the top 3 per cent of teachers on the continent and beyond, we are accredited by top organisations in the world like STEM.org and we collaborate with schools and academic institutions to offer over 100 extracurricular activities that complement their curricula, fostering holistic growth in young minds.
At Earlybrite, we are more than just an education platform; we are a visionary force, empowering the next generation with boundless possibilities and igniting a passion for lifelong learning and exploration.
Photo credit: New Telegraph
Where do you see your personal growth and Earlybrite's in the next 10 years?
Over the next 10 years, I envision tremendous personal growth, fueled by the unwavering commitment to drive Earlybrite's vision to new heights. With the launch of Earlybrite 2.0, we are set to redefine education and unleash innovation on an unprecedented scale. The introduction of Earlybrite College, a futuristic high school, will mark a paradigm shift in higher education.
Through cutting-edge teaching methodologies, personalised learning paths, and state-of-the-art technology, Earlybrite College will nurture the brightest minds and produce industry leaders who will shape the future. The goal is to plant over 1000 campuses across various countries.
But that's not all – our ambitions extend to creating BRITE University, the world's most innovative tertiary institution. BRITE University will be a trailblazer in higher education, offering an unparalleled range of futuristic courses, integrating emerging technologies, and promoting interdisciplinary collaboration. With these groundbreaking initiatives, Earlybrite is poised to leave an indelible mark on the global education landscape, becoming the go-to destination for learners seeking a transformative and holistic educational experience.
Beyond academia, Earlybrite's expansion plans are equally ambitious. We aim to acquire edtech companies specialising in educational gadgets, lifelong learning, gamified experiences, financial literacy, and global language programs. By integrating these offerings into our platform, we will provide a comprehensive educational ecosystem that caters to learners of all ages and interests.
With a strategic expansion to over 100 countries, Earlybrite is on track to become the world's first education trillion-dollar company. This growth trajectory will be driven by our relentless pursuit of excellence, passion for innovation, and dedication to shaping a brighter, smarter, and more enlightened world for generations to come.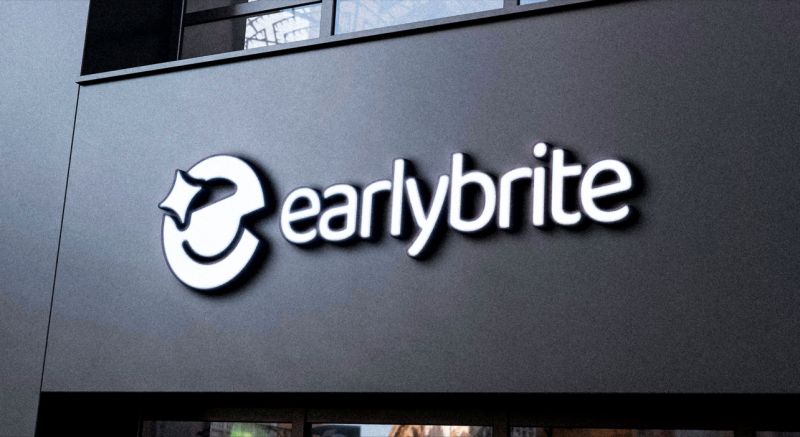 Photo credit: Victor Tubotamuno