World Best Schools Prizes has published the 2023 shortlist of top-performing schools in Community Collaboration, Environmental Action, Innovation, Overcoming Adversity and Supporting Healthy Lives. Each category comprises 10 schools, bringing the total number of top performers to 50 in the five categories listed.
The Prizes were established as a grass-roots response to the post-COVID education crisis and provide inspirational schools with a global forum to share their best ideas.
Consequently, the $250,000 World's Best School Prizes are the world's most prestigious education awards. The five Prizes celebrate schools that have significantly impacted their students, wider community, and society.
Winners receive a share of the $250,000 award to expand and enhance their education projects.
Read also: EXPOSED: Inside Graceland Polytechnic, Offa where admissions go on without NBTE-accredited programmes
Here are the winners and their categories
Community Collaboration
ACS International School Cobham
Cobham, England, UK
ACS International School Cobham, an independent school in Cobham, Surrey, UK, is a shining example of what it truly means to make a difference in the lives of others. Through their exceptional partnerships, outreach programmes, and charitable endeavours – and most impressively with their STEAM 2022 project bringing together thousands of students in the wider community through gamified learning at a theme park – the school is working for the betterment of all.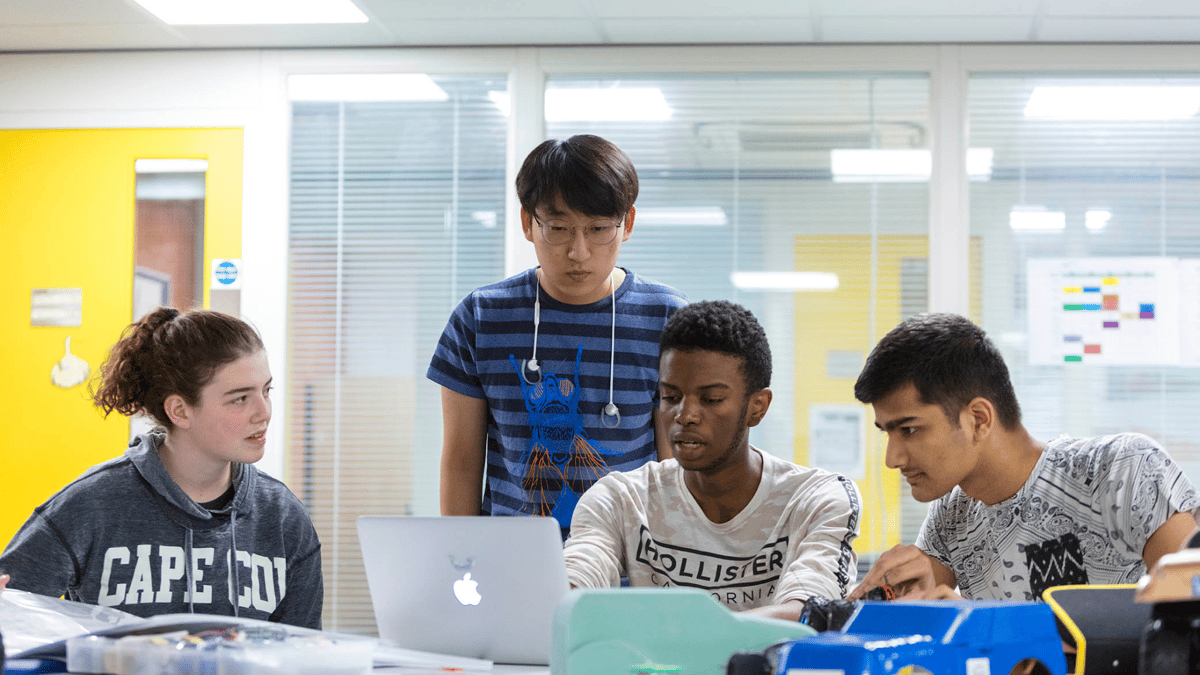 ACS International School Cobham is part of the ACS International Schools group. The ACS group itself became a registered charity in 2018 with a view of collaborating with other schools and communities to enrich everyone's education by sharing expertise and resources. The partnerships model is free to all schools in the network and provides access to facilities, expertise and other benefits such as counselling, financial and legal advice, teacher CPD and more.
Barham Primary School
Wembley, London, UK
Barham Primary School, a state school in Wembley, London, UK, transcends the confines of its deprived environment and propels its students towards a future of greater opportunity. By focusing on nurturing the identity and potential of its diverse students, the school empowers them to embrace ambitious goals while honouring their cultural values. This emphasis on developing cultural capital and cultivating an authentic voice enables students to navigate their diverse backgrounds with confidence and self-belief.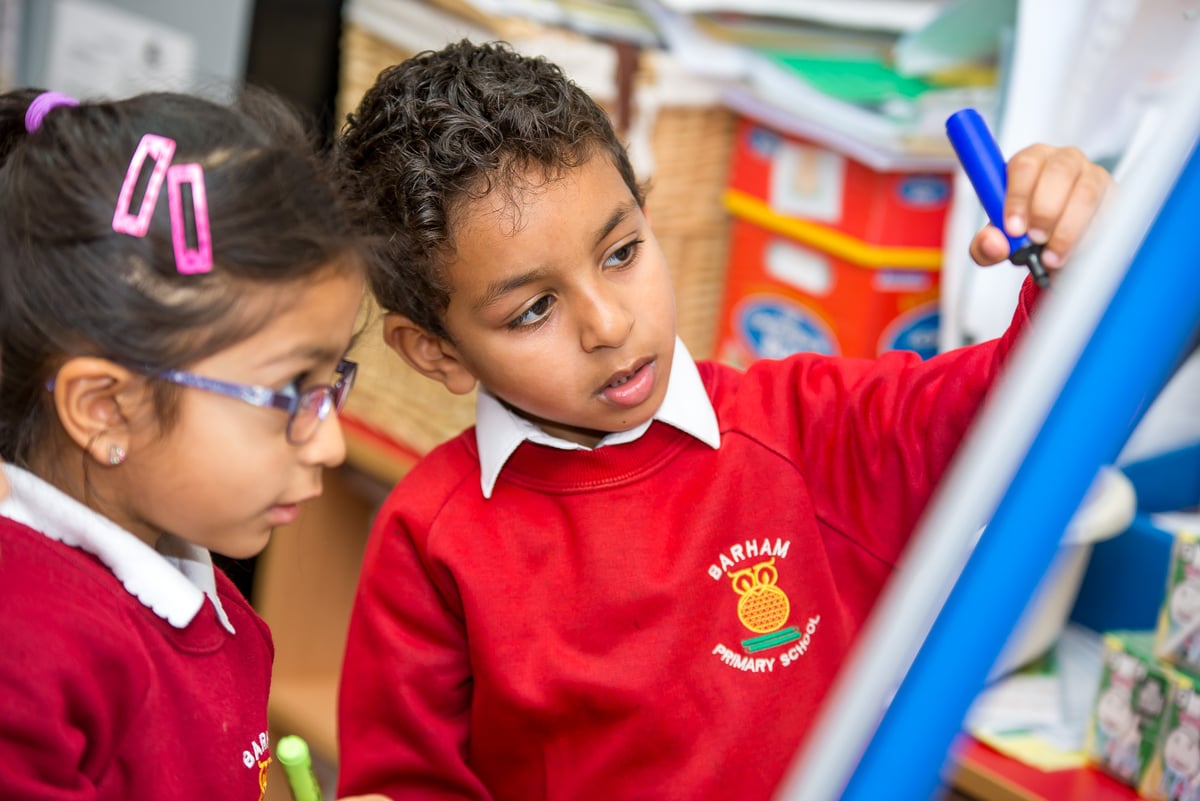 Barham faces challenges most other primary schools don't: with 930 pupils, well above the national average, and 31 different languages within the student population, as well as various religious beliefs, the school is also in an area of social housing estates and intersecting community groups, exposing students to various societal issues such as gangs, grooming, radicalisation, drugs, poverty, and hunger.
Booker Washington Institute
Kakata City, Liberia
Booker Washington Institute, a government technical secondary school in Kakata City, Liberia, is empowering students with the necessary skills and knowledge to break the country's chains of poverty and unemployment. Every year, with over 60% of graduates successfully launching their own businesses, securing employment, or moving into tertiary education,  the school has become a beacon of hope in Liberia's job market and youth advancement in general. The institution's visionary approach to technical and vocational education is a game-changer, paving the way for a new generation of self-sufficient and accomplished Liberians.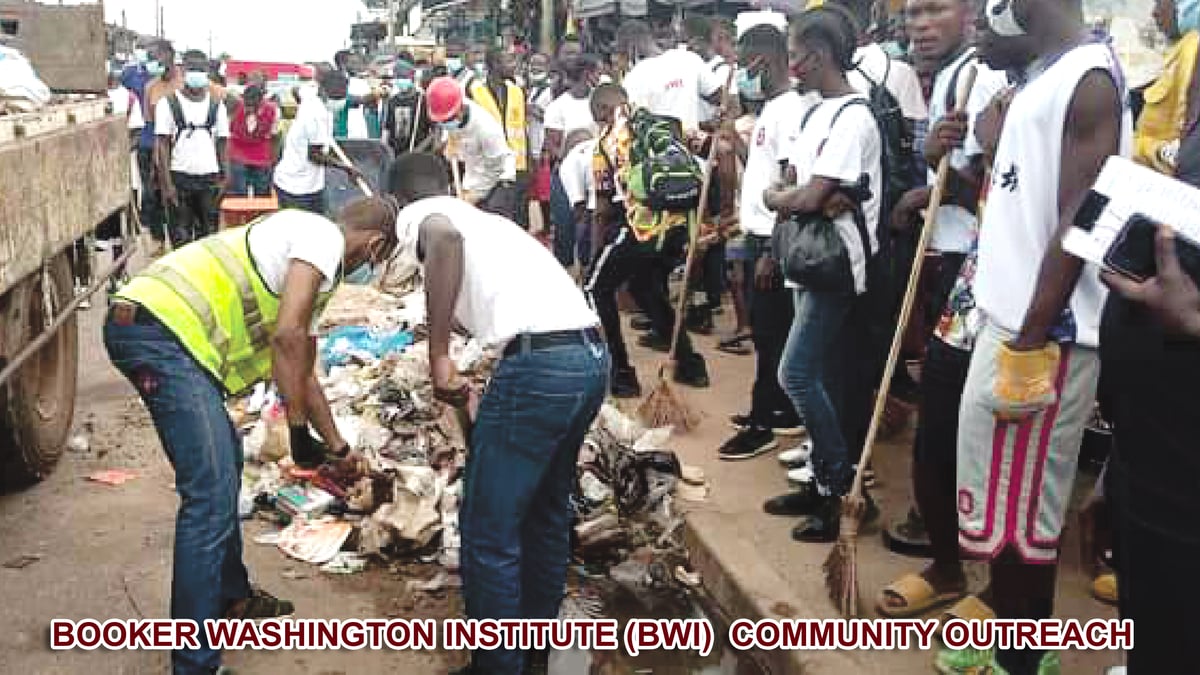 Booker Washington Institute was founded 94 years ago in 1929 on the principle that students needed practical, technical and vocational training to be prepared for the world of work. This became even more important over the course of Liberia's history, especially in the wake of the 14-year-long civil war.
Escola Municipal Professor Edson Pisani
Belo Horizonte, Minas Gerais, Brazil
Escola Municipal Professor Edson Pisani, a government kindergarten, primary and adult literacy programme school in Belo Horizonte, Minas Gerais, Brazil, has been a long-standing source of transformation and advocacy for its students and the Aglomerado da Serra, one of the largest and oldest favelas in Brazil. With its ability to mobilise students, families, and neighbours, and to coordinate with the government and local leaders countless times to educate, discuss, and propose actions for improvements in the area, the school is a proven voice for change by promoting sustainable living practices, reducing garbage, and improving the community's quality of life.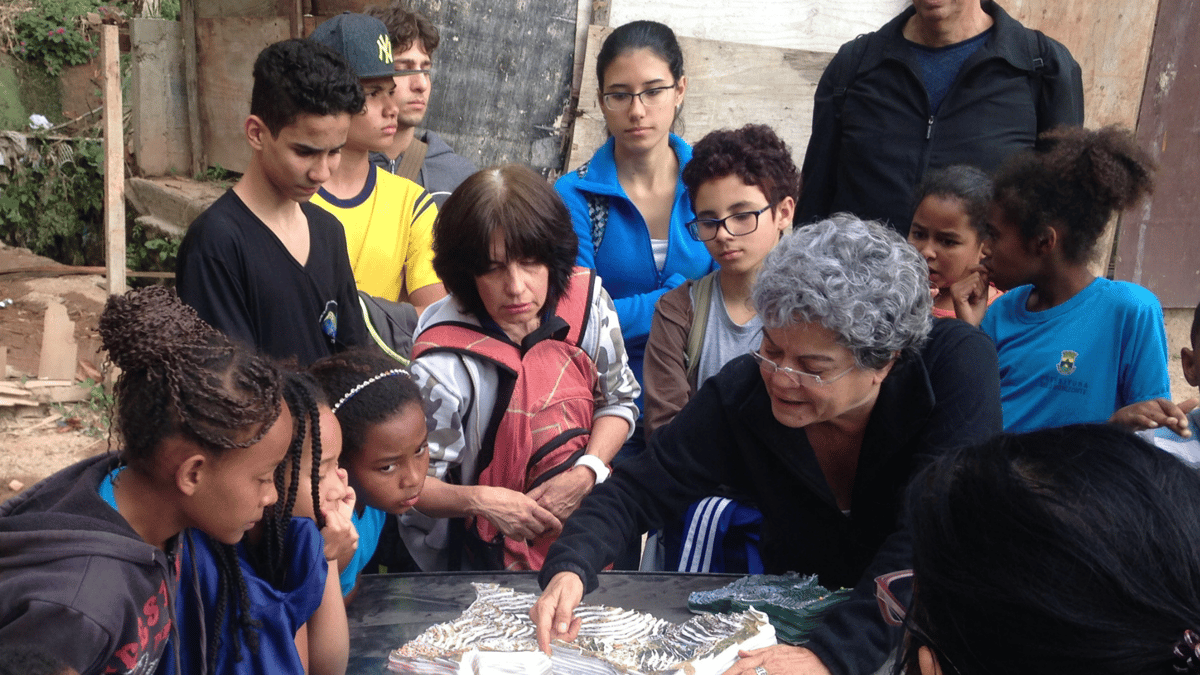 For over 100 years, the Aglomerado da Serra favela has lived without any guaranteed basic rights, such as treated water, sanitation, and transportation. In the early 2000s, the favela saw several public structural works under the Vila Viva programme, which included a new road dividing the Aglomerado da Serrae. In 2013, the programme proposed a second phase, which included widening the street where the school is located and displacing many families.
Kongkong Elementary School
Kasibu, Nueva Vizcaya, Philippines
Kongkong Elementary School, a government school in the mountainous town of Kasibu, Nueva Vizcaya, Philippines, is tapping into Indigenous knowledge to champion local farming and tackle child undernourishment. Their Project APPLICATION has helped more than 97% of the school's once undernourished students reach healthy nourishment.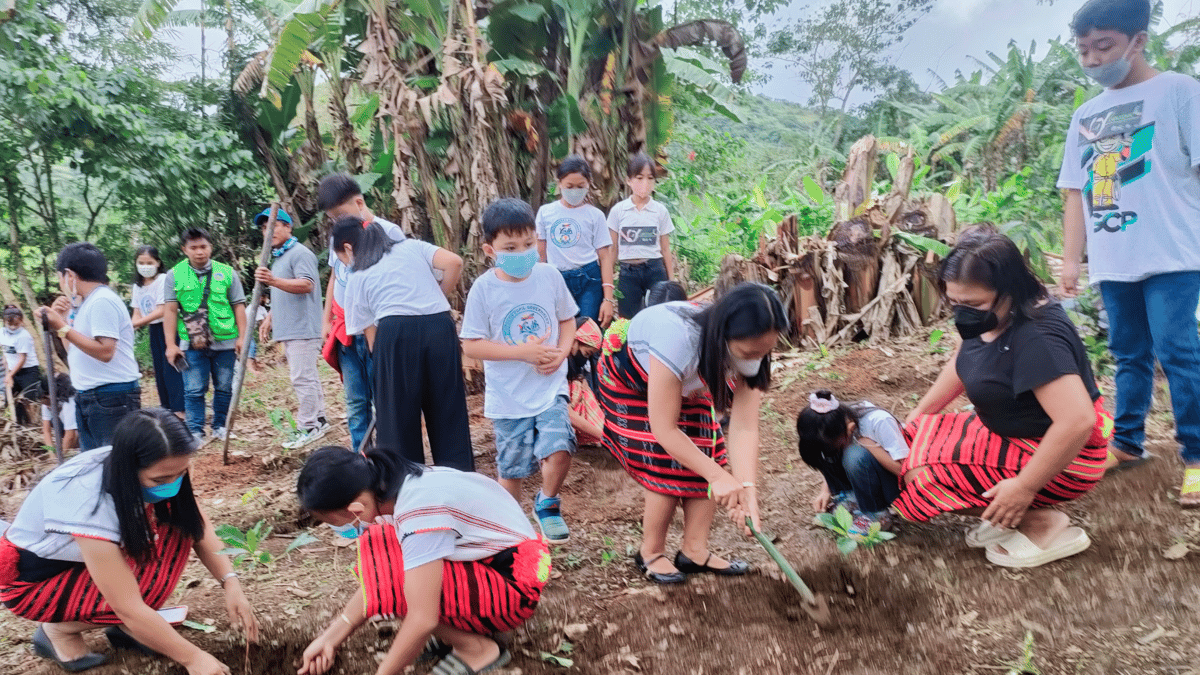 The staff took a dumpsite at the back of the school in 2018 and used it as the grounds for Project APPLICATION (Applying Pro Environment Practices and Local Ideas, a Collective Advocacy Towards an Intimate care for Our Nature). With roughly 30% of the student population being Indigenous, the project aimed to transform the site into an Indigenous Peoples Village and Demo Farm that provides learning opportunities to share cultures, traditions, and safe local farming practices. To that end, the school won the support of the Municipal Local Government Unit of Kasibu and funding from the Parent-Teachers Association. With that, six houses were put up to represent both the majority (Ilocano) demographic and Indigenous Peoples groups (Kalanguya, Ibaloi, Bugkalot, Tuwali and Ayangan). The school brought in Indigenous Peoples elders to share their local, organic farming practices, which included how to make organic insecticide, organic fertiliser, and more for the Demo Farm.
Nagar Nigam Pratibha Baalika Vidhyalaya F- Block, Dilshad Colony-1st
Delhi, India
Nagar Nigam Pratibha Baalika Vidhyalaya (NPBV) F- Block, Dilshad Colony-1st, a government school in Delhi, India, has broken through the traditional mould to provide community-based interventions and support to bridge the gap between teachers, students, and parents. The school's Family Champion programme has empowered parents to become leaders in their communities, thanks to which 65 out-of-school children have re-enrolled in school. With the school community's collaborative efforts, NPBV F- Block, Dilshad Colony-1st has redefined community engagement and proven that it can lead to exceptional success.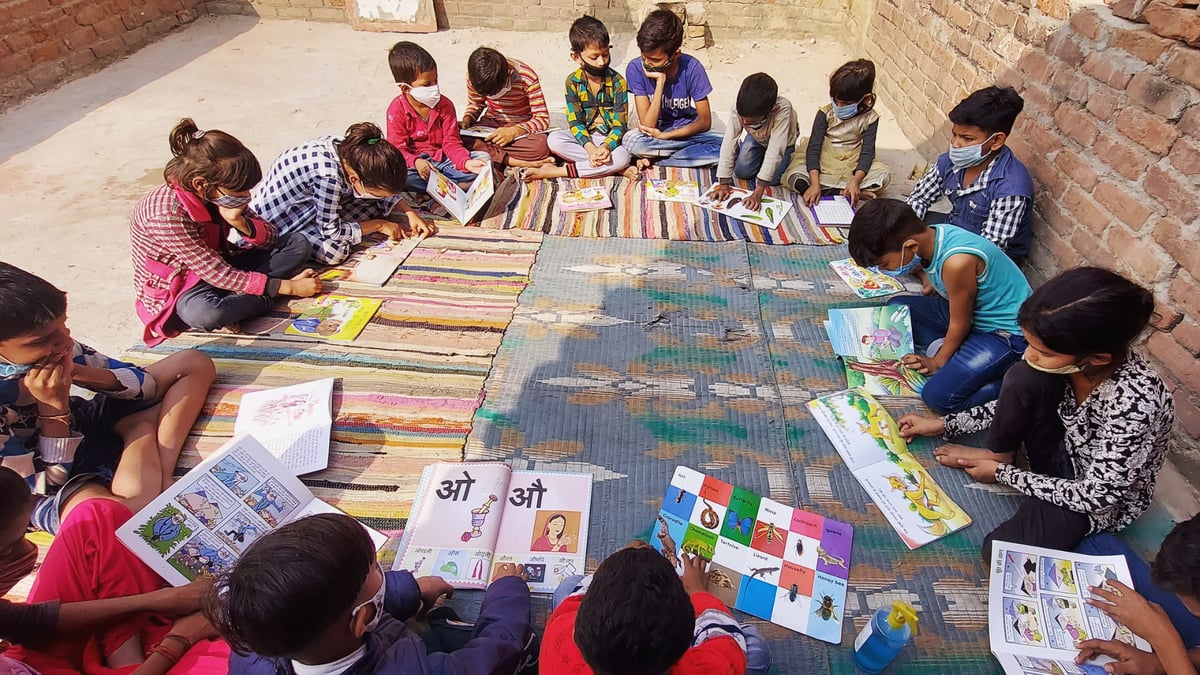 In 2020, the school's teachers began to notice a growing disconnect between the students and their studies, mainly due to the COVID-19 lockdowns and the community feeling overwhelmed with their financial situation and other insecurities. In response, the school developed and launched its Family Champion programme to help students and their families to navigate the challenges of remote learning and stay engaged with their education.\
NLCS Jeju
Jeju, Republic of Korea
NLCS Jeju, an independent international boarding school offering a British Education located on the UNESCO world heritage site of Jeju, Republic of Korea, has created a ripple of positive change for both the students and the island community through its "Beyond the Curriculum" programmes that benefit society. With 16 active projects and over 1,300 students involved since 2017, the programmes have built trust and strengthened relationships, all of which promote a culture of collaboration and social responsibility.
Since the school's inception in 2011, NLCS Jeju has taken a proactive approach to community service. The school recognised the value of co-curricular activities (CCAs) in the holistic development of its students and made it mandatory for all students to participate in after-school and Saturday morning activities. This ensured that students had the opportunity to engage with the community outside of the classroom and develop empathy and a sense of responsibility towards their surroundings.
Oberoi International School
Mumbai, Maharashtra, India
Oberoi International School, an independent international school in Mumbai, India, brings hope, empathy, and shared possibility to its students and surrounding communities. With a curriculum designed to foster social responsibility while challenging students academically, the school prioritises community collaboration through its Skill Sharing and Mentorship programmes, community service projects, and partnerships with local organisations and IB programmes worldwide.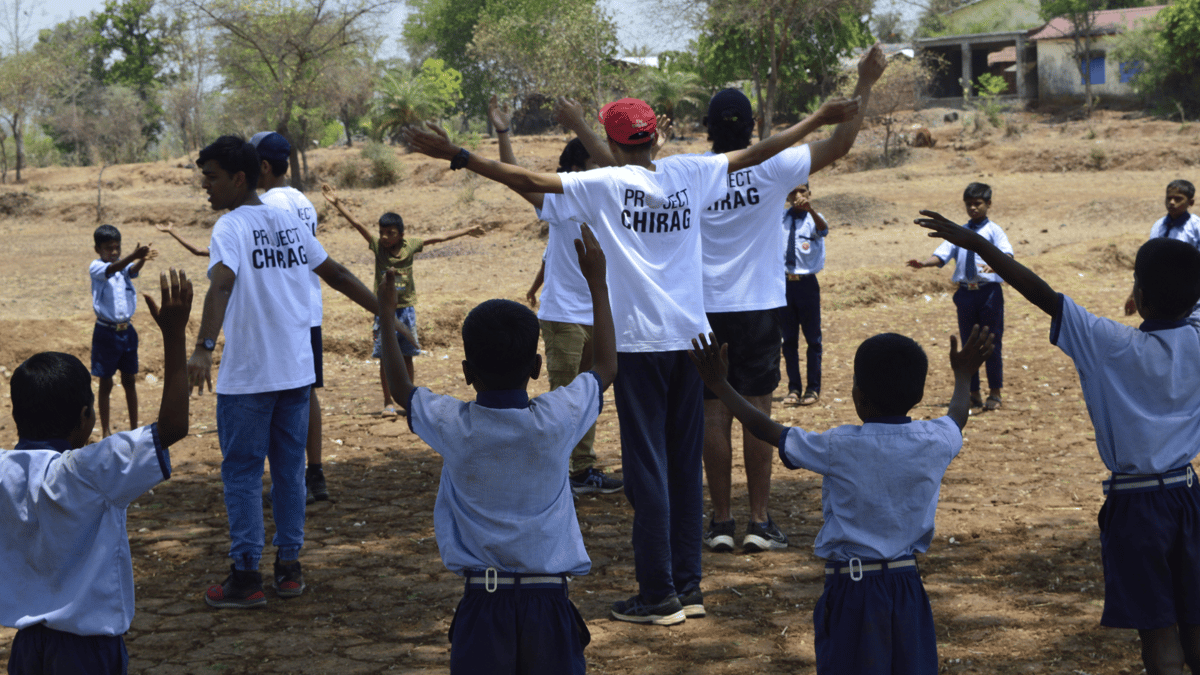 Oberoi International School describes itself as being surrounded by many realities. To overcome many of the differences between these realities, the school works hard to build trust with local organisations and community members by setting clear goals and objectives for its collaborations. Importantly, the school involves its students in the process to cultivate their sense of ownership and agency.
SPARK Soweto
Johannesburg, South Africa
SPARK Soweto is an independent, partially government-funded kindergarten and primary school in Johannesburg, South Africa. By prioritising affordability, community engagement, and environmental stewardship, this school has become a catalyst for change for its disadvantaged community, which was once symbolic of the struggle against Apartheid. With initiatives that tackle social and economic challenges head-on, such as curbing local unemployment and addressing gender-based violence, the impact this school has made in such a short time is the result of listening and responding to the community.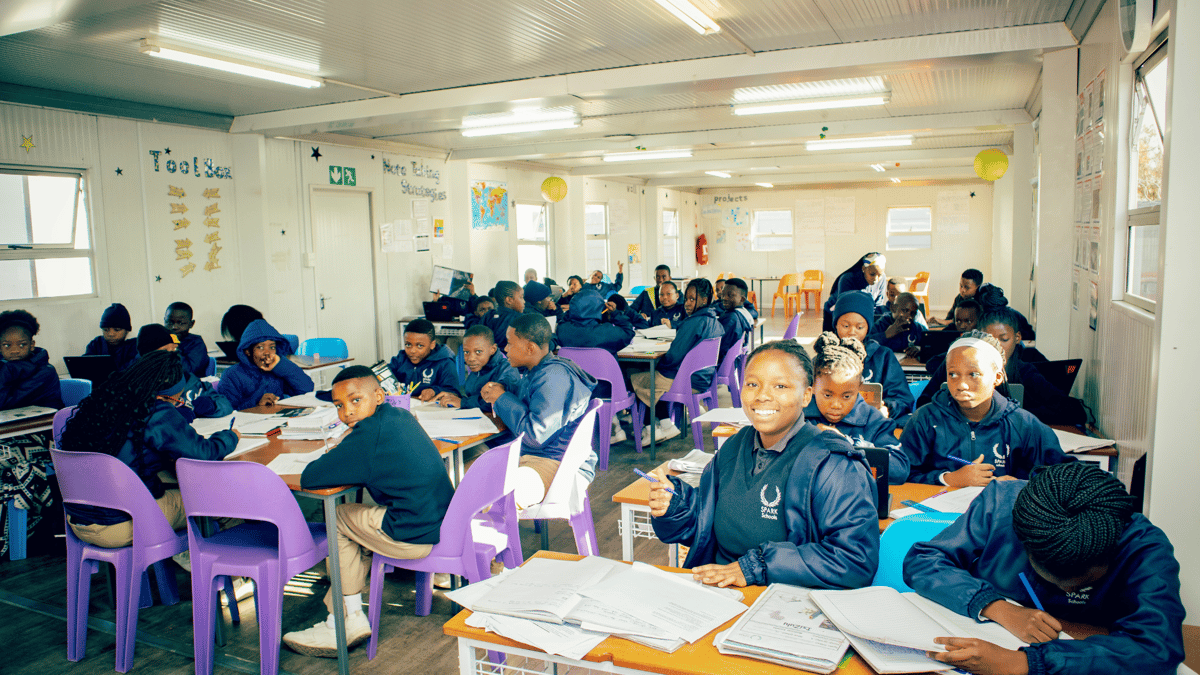 SPARK Soweto's model is rooted in the five core values of Service, Persistence, Achievement, Responsibility, and Kindness (SPARK), and the school's community is further enshrined in the 6th core value of Ubuntu – 'I am, because we are.' As such, the school prioritised community engagement from its very inception which involved interacting with and surveying the community to understand their educational and social needs.
William Henry Burkhart Elementary
Indianapolis, Indiana, US
William Henry Burkhart Elementary, a public school in Indianapolis, Indiana, US, has been a shining example of the American spirit of community in its effort to welcome and support refugees from Myanmar. Despite the sudden surge in school enrollment, leading to 46% of the students being English Learners, the school partnered with local community groups and adapted its instructional model to create a comprehensive and accessible support system.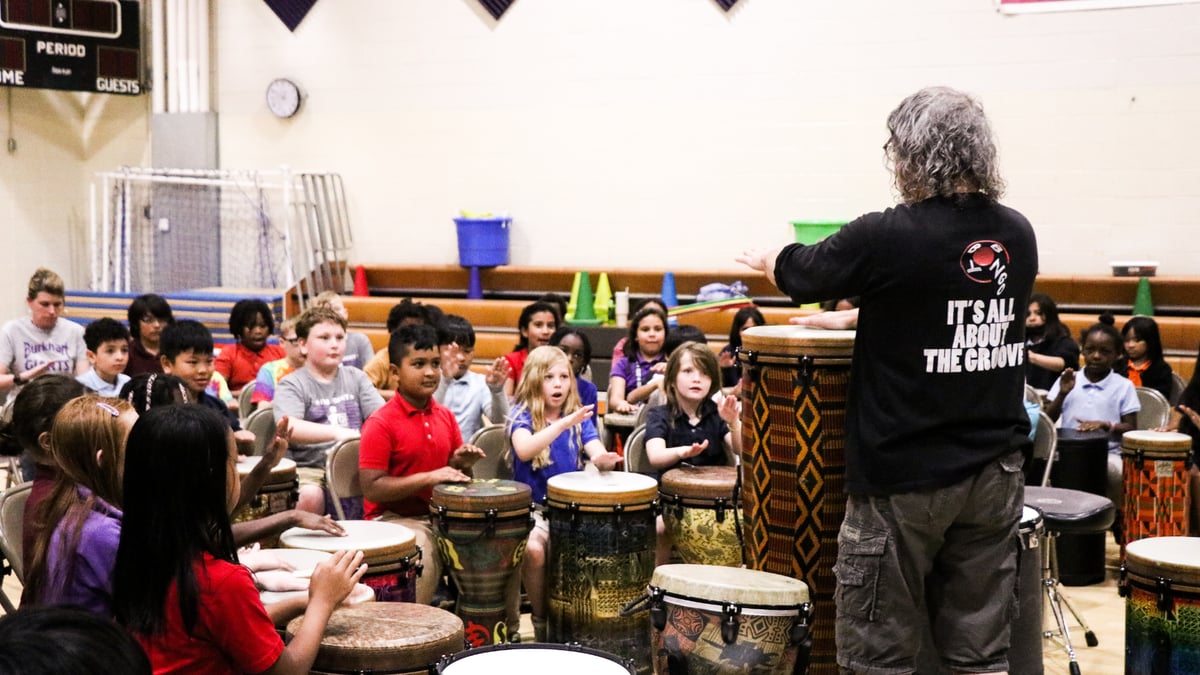 Over the last decade, the influx of refugee children has brought a 160% increase in the number of English Learner students to Burkhart, and 84% of its students are eligible for free/reduced-price meals. Less quantifiable have been the children's social and emotional needs.
To be continued…