Universities in Asia offer a once-in-a-lifetime opportunity to international students for enrolment in some of the cheapest universities in the world.  There is much to experience in the East, much of which cannot be found anywhere else, aside from the fact that the region is home to some of the top institutions in the world. There are other reasons such as cuisine and culture.
What's best? Each nation in Asia has unique characteristics, from climate to terrain. For instance, certain nations may be rich in tropical rainforests and other natural splendour. Others may be more well-known for their amazing towers and cutting-edge technology. This creates a variety of experiences that beg to be explored in either case.
Furthermore, Asia is the home of a large number of developing nations on the path to becoming the next global powerhouse. Some of the best technology in the world, such as Xiaomi devices and revolutionary social media applications like TikTok, are made in China. Due to this, Asia is a fantastic travel location for students, especially if they are interested in where the future market is likely to grow.
Perhaps the biggest perk of all is how much less expensive it is to attend a university in Asia than in a developed nation.
Read also: 5 cheapest Asian countries for international students
For overseas students, the following are some of the cheapest Asian universities:
In the lovely province of Bali, there is a private university called Undiknas University. It was founded on February 17, 1969, and is renowned for upholding strict international standards.
For international students, Bali is a stunning and welcoming location. Undiknas welcomes international students with open arms and offers them an excellent education at a reasonable price.
Tuition/year: USD1957.10
Location: Bali, Indonesia.
Photo credit: Undiknas University 
Private, Warmadewa University was founded on July 17, 1984, and it is situated in Denpasar, Bali, Indonesia. The Kementerian Riset, Teknologi, dan Pendidikan Tinggi, Republik Indonesia (Ministry of Research, Technology, and Higher Education of the Republic of Indonesia) has officially accredited and/or recognised it.
An internationally renowned institution, Warmadawa is known for its relatively low tuition costs, inviting atmosphere, and wide range of cultural activities that liven up people's social lives.
Tuition fee/year: USD 1957.10
Location: Denpasar, Bali, Indonesia
Photo credit: Warmadewa University
Established in 1965, Siam University is a non-profit private school of higher learning. It is situated in the Bangkok metropolis metropolitan environment.
The Ministry of Higher Education, Science, Research and Innovation of Thailand has officially certified and recognised Siam University.
The international college of Siam University now has more than 400 international students enrolled from more than 15 different countries. International students are welcome in Siam, which is ready to receive their applications.
Tuition/year: USD2066.43
Location: Phet Kasem Road, Phasi Charoen, Bangkok, Thailand
Photo credit: Asian Exchange
Founded in 1922, Shanghai University (also known as SHU) is a public research institution. It has established a reputation as one of the top research universities in the nation.
It is a comprehensive institution featuring programs in various academic fields, including business, economics, management, liberal arts, history, law, and the natural and applied sciences.
Tuition/year: USD2175.77
Location: Shanghai, China
Photo credit: Scholarship Positions
A private research university, Hankuk University was established in 1954 and is situated in Seoul. It is regarded as South Korea's top private research institution, particularly in the fields of social science and foreign languages.
Not for its great level of education, but for the reasonably priced education it provides to foreigners and international students.
Tuition/year: USD2175.77
Location: Seoul and Yongin, South Korea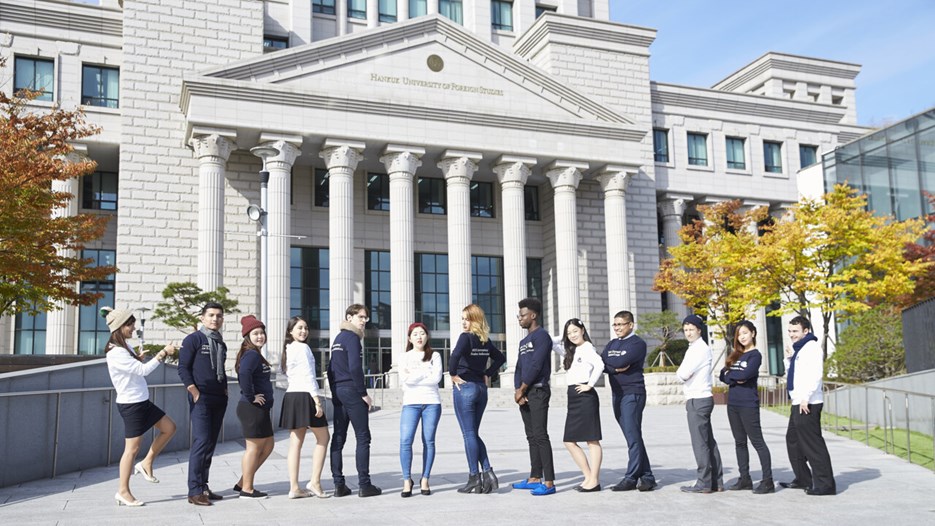 Photo credit: Asia Exchange
A private tertiary institution, Shih Chien University was founded in Taiwan in 1958. It is still regarded as one of the top universities in the entire world and Taiwan.
The world has acknowledged it for its superior design. Even with its welcoming and reasonable pricing, international students who want to pursue a master's degree in industrial design can be confident that they will receive instruction of the highest calibre.
Tuition/year: USD2066.43
Location of Shih Chien University: Taiwan
Photo credit: Building Bridges
In Denpasar, Bali, Indonesia, there is a public institution called Udayana University. It was founded on September 29, 1962.
The first university founded in Bali's province is known for its international reputation, affordable tuition, and intriguing cultural diversity. International students who want to continue their education there attend there.
Tuition/year: USD2077.37
Location: Denpasar, Indonesia, Bali.
Photo credit: Asia Exchange
Bangkok, Thailand is home to the public research institution, Kasetsart University. It is interesting that it was Thailand's first agricultural university and that it has the record for being both Thailand's best and third-oldest institution. The city of Kasetsart was founded on February 2nd, 1943.
Despite its strong academic standards, Kasetsart University is a prominent institution that welcomes international students and is among the least expensive in Asia.
Tuition/year: USD1957.10
Location: Bangkok, Thailand
Photo credit: Asia Exchange
In 1967, Prince of Songkla University was founded. It has the potential to be Southern Thailand's biggest university. It was also the first university to open in Thailand's southern region.
This esteemed university accepts overseas students and offers affordable tuition rates.
Tuition/year: USD2077.37
Location: Songkhla, Thailand
Photo credit: PSU
A well-known university in Malaysia is University Putra Malaysia (UPM). It was created and formally established on May 21st, 1931. It continues to be acknowledged as one of Malaysia's top research universities.
In 2020, Quacquarelli Symonds ranked UPM as the 159th-best university in the world, the 34th-best institution in Asia, and the second-best university in Malaysia. It has developed a reputation for being well-known on a global scale and for welcoming international students.
Tuition Fee: USD2175.77/semester
Location: Serdang, Selangor, Malaysia