For individuals on a tight budget, Asia's cheapest study-abroad destinations are ideal because you can upgrade your education more affordable. In addition to tuition costs, living expenses are a crucial consideration when selecting one of the cheapest countries in Asia to study.
Asia is not only the world's largest continent, but it also has the oldest civilisation, the highest peaks, the most populated cities, and the tallest structures. In recent decades, Asia's higher education market has flourished, luring more foreign students to its borders as a result of population and economic growth. International students can receive a top-notch education and valuable experience in the least expensive Asian nations for as little as US$2,900 per year.
Additionally, with some of the most advanced technology in the world coming from South Korea, China, and India, the continent is expanding its chances and is eager to hire people from abroad.
International students have a lot to gain from their host nations as well. Whether you are a local from a nearby country or a student from Africa seeking a new experience, the region has a lot to offer. Consider taking midterm holidays to go on a walk through the Himalayas, or go scuba diving with turtles in the South China Sea. All of these destinations are only a simple (and inexpensive) flight away.
Despite how thrilling it is, studying abroad is not free. International students have to pay tuition, rent, food, and other costs unless they are receiving financial aid.
We compiled a quick list of the five most affordable Asian countries for international students to help you decide which place is ideal for you in order to successfully support you. Additionally, we provided helpful advice to lower your cost of living. Before we get to the list, a few tips to lessen your living expenses would help.
Read also: 15 cheapest universities in the USA for international students
Tips to lessen your living cost
To save money on monthly public transit, look for housing close to your university.
You can check references online or borrow expensive textbooks from the library as an alternative to purchasing them.
Affordable food is available in Asia's cheapest study-abroad nations, particularly in supermarkets. Visit later in the day to save extra money because many goods will be on sale.
The cheapest Asian countries to study in typically include a wide variety of secondhand stores with goods you can utilize while studying abroad. At a reduced cost, you can purchase appliances, books, clothing, and more.
Keep in touch with loved ones back home by using free online applications like Skype, WhatsApp, and others.
Your student ID card may explicitly entitle you to discounts at several neighbourhood businesses. You can save a lot of money on entertainment, food, coffee, and other purchases if you inquire about a company's student discounts.
Make a budget with our budgeting guide. In addition to your living expenses, you can budget for additional costs like visas, airfare, and more.
5 cheapest Asian countries for international students
Indonesia
Indonesia has the fourth-biggest population in the world and is one of Southeast Asia's largest economies. It has the largest Muslim population in the world and makes up 80 per cent of all Muslims in Southeast Asia.
Nevertheless, the nation is immensely diverse, with hundreds of different ethnic groups, languages, and traditions coexisting to create a welcoming and tranquil nation. Visitors from all over the world enjoy exploring this stunning nation's 17,000 islands, mountains, rainforests, serene beaches, and temples.
Since gaining its independence in 1945, higher education in Indonesia has expanded significantly. In Indonesia, there will be 150 governmental institutions and about 3,000 private universities by the year 2022. Gadjah Mada University was placed number 57 in the most recent Asian rankings, which included thirty Indonesian universities among the top 350.
There are currently 6,000 or more foreign students studying there. Many originate in the nearby nations of Malaysia and Thailand.
Due to its many opportunities, Indonesia has emerged as a top choice for international students. The language is not challenging to learn, and the area is full of natural beauty, making it a lovely place to study.
Furthermore, it is affordable. Living expenses here for a year are roughly $8,500 USD. Some subjects have annual tuition costs as low as $2,400 USD.
Photo credit: Exoticca Blog
India
India is the next nation on our list of the least expensive places to study abroad. India's cost of living is still far cheaper than that of several other Asian nations, such as China, Japan, and South Korea, despite the fact that it is rising. Similar to other nations, the capital and other larger cities have greater costs of living than smaller cities.
The average cost of living for a student in India, according to QS World University Rankings, is about $4,600 USD per year. Rent, food, and transportation are all included. A quick tip: Shop at markets and street sellers like the natives do to save even more money on food.
The cost of living is amazingly low. It will cost you the equivalent of $0.29 in US dollars to travel on public transportation one way. However, tuition costs vary according to the level of study and the institution of choice. Typically, annual tuition costs are somewhat under $7,880 USD.
India has the largest higher education system in the world and ranks second in terms of population. Your career will advance and the universities are top-notch. Some of the most successful businesspeople today, like Sundar Pichai, the CEO of Alphabet, and Sachin and Binny Bansal, the co-founders of Flipkart, received their education at the renowned Indian Institutes of Technology in India.
Despite the fact that English is not the country's primary tongue, it is frequently utilized at Indian universities, particularly for postgraduate coursework.
Photo credit: National Geographic Kids
Malaysia
If you decide to study in Malaysia, you'll have a ton to discover off campus, from colonial capitals like Penang to some of the world's oldest jungles and beautiful beaches.
The University of Nottingham in the UK and Monash University in Australia are two of Malaysia's many international partner universities, which give students the chance to get UK degrees without having to pay excessive living expenses in the UK.
Not just that, though, makes Malaysia the best country for overseas students. The cost of living there is also among the lowest. Kuala Lumpur, the nation's capital, came in the top place for affordability in the QS Best Student Cities 2016 list. Most students in Malaysia can live comfortably on less than $3,550 USD per year. Tuition for courses averages $4,000 USD per academic year, with some being much less expensive.
In fact, Kuala Lumpur, the nation's capital, was named the cheapest city in Asia and the second most affordable city for students in QS Best Student Cities in 2018. In the 2021 QS Asia University Rankings, Malaysia is represented by 35 individuals, seven of them are in the top 100. Universiti Malaya is ranked 70th in the world among them.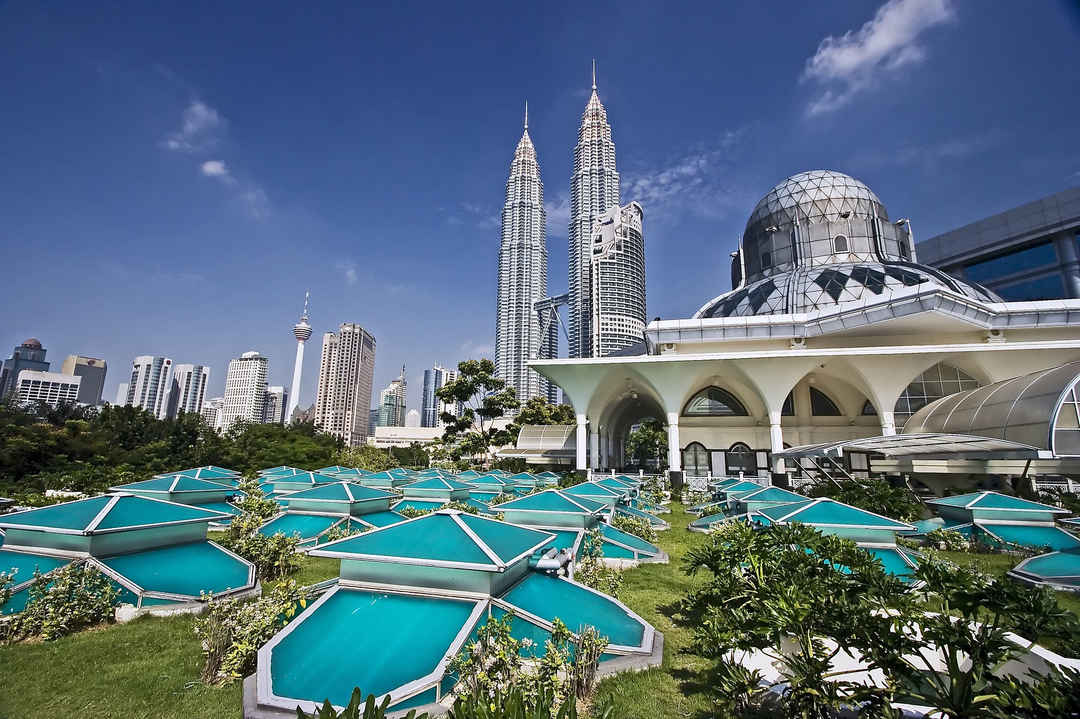 Photo credit: Tripoto
Vietnam
Given that more students choose to attend institutions in the Western portion of the world, choosing Vietnam as your study destination might not sound all that appealing to you. However, because Vietnamese universities are accessible and affordable without sacrificing the quality of education, Vietnam is becoming more and more well-liked among those who are interested in higher education.
Vietnam has seen a significant increase in the number of international students over the years, mainly from India, and may soon surpass Singapore as the region's primary educational hub. Because Vietnam has lower living costs than Singapore does, many students are choosing to complete their education there.
Another benefit of Vietnam's low cost of living is its affordability, which makes it the top destination for tourists and students. Vietnam is a very cost-effective place to study and live.
The added benefits of studying in Vietnam include beautiful weather, a variety of cultures, simple lodgings, easy access to transportation, hassle-free immigration procedures, etc.
Vietnam offers all the necessities for a comfortable life, including stunning scenery, friendly locals, delectable food, and top-notch education. Enjoy this wonderful nation's hospitality while establishing your career.
An international undergraduate applicant's tuition can range from $1,290 USD to $5,000 USD. Additionally, depending on the university and degree type, post-graduate courses run about $7,000 USD per year.
Photo credit: Rough Guides
Taiwan
The "Asian Tiger" itself, Taiwan, comes in first place. Taiwan is one of the least expensive nations to study abroad, with an annual tuition cost of around $4,050 USD.
With this low cost, high quality is provided. According to the QS Higher Education System Strength Rankings, Taiwan is placed nineteenth. The National Taiwan University (NTU), which is ranked in 19th position, is the top-ranked institution in Taiwan, which has 43 entrants in the most recent Asian university rankings and five spots in the top 50. It is also well-known for having a cutting-edge IT sector, and Hsinchu Science Park, its equivalent of Silicon Valley in the US, is adjacent to a number of universities.
The average cost of living in Taiwan is roughly US$2,900 per year, including housing. A single ride costs between NT$20 and NT$65 (about US$0.63 and US$2.05 as of this writing). You may readily find local rice, noodle, soup, or dumpling dishes for less than $10 US.
Photo credit: Thought Co